Chappie
(R )
Sharlto Copley, Dev Patel
- 2 hr. 0 mins..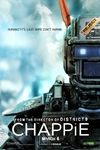 In the near future, crime is patrolled by an oppressive mechanized police force. But now, the people are fighting back. When one police droid, Chappie, is stolen and given new programming, he becomes the first robot with the ability to think and feel for himself. As powerful, destructive forces start to see Chappie as a danger to mankind and order, they will stop at nothing to maintain the status quo and ensure that Chappie is the last of his kind.
Official Site
Trailer
---
Focus
(R )
Will Smith, Margot Robbie
- 1 hr. 44 mins..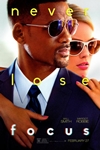 Nicky, a seasoned master of misdirection, becomes romantically involved with novice con artist Jess. As he's teaching her the tricks of the trade, she gets too close for comfort and he abruptly breaks it off. Three years later, the former flame-now an accomplished femme fatale-shows up in Buenos Aires in the middle of the high stakes racecar circuit. In the midst of Nicky's latest, very dangerous scheme, she throws his plans for a loop...and the consummate con man off his game.
Official Site
Trailer
---
Hot Tub Time Machine 2
(R )
Rob Corddry, Adam Scott
- 1 hr. 33 mins..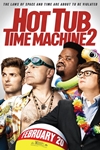 When Lou finds himself in trouble, Nick and Jacob fire up the hot tub time machine in an attempt to get back to the past. But they inadvertently land in the future with Adam Jr. Now they have to alter the future in order to save the past... which is really the present, in the sequel from the same team that brought you the original cult hit.
Official Site
Trailer
---
McFarland, USA
(PG )
Kevin Costner, Ramiro Rodriguez
- 2 hr. 8 mins..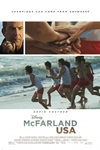 A track coach in a small California town transforms a team of athletes into championship contenders.
Official Site
Trailer
---
Fifty Shades of Grey
(R )
Jamie Dornan, Dakota Johnson
- 2 hr. 5 mins..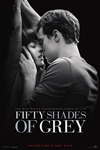 This is the hotly anticipated film adaptation of the bestselling book that has become a global phenomenon.
Official Site
Trailer
---
Kingsman: The Secret Service
(R )
Colin Firth, Michael Caine
- 2 hr. 9 mins..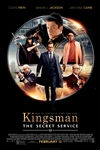 Based upon the acclaimed comic book, Kingsman: The Secret Service tells the story of a super-secret spy organization that recruits an unrefined but promising street kid into the agency's ultra-competitive training program just as a global threat emerges from a twisted tech genius.
Official Site
Trailer
---
The SpongeBob Movie: Sponge Out of Water
(PG )
Clancy Brown, Tom Kenny
- 1 hr. 33 mins..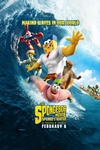 SpongeBob goes on a quest to discover a stolen recipe that takes him to our dimension, our world, where he tangles with a pirate.
Official Site
Trailer
---