Inferno
(PG-13 )
Tom Hanks, Felicity Jones
- 2 hr. 0 mins..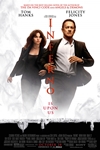 In the heart of Italy, Harvard professor of symbology Robert Langdon is drawn into a harrowing world centered on one of history's most enduring and mysterious literary masterpieces: Dante's Inferno. When he wakes up in an Italian hospital with amnesia, he teams up with Sienna Brooks, a doctor he hopes will help him recover his memories. Against this backdrop, Langdon battles a chilling adversary and grapples with an ingenious riddle that pulls him into a landscape of classic art, secret passageways, and futuristic science.
Official Site
Trailer
---
Jack Reacher: Never Go Back
(PG-13 )
Tom Cruise, Cobie Smulders
- 1 hr. 58 mins..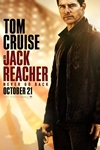 When Army Major Susan Turner, who heads Reacher's old investigative unit, is arrested for Treason, Reacher will stop at nothing to prove her innocence and to uncover the truth behind a major government conspiracy involving soldiers who are being killed.
Official Site
Trailer
---
Keeping Up with the Joneses
(PG-13 )
Zach Galifianakis, Jon Hamm
- 1 hr. 41 mins..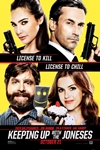 An ordinary suburban couple finds it's not easy keeping up with the Joneses - their impossibly gorgeous and ultra-sophisticated new neighbors - especially when they discover that Mr. and Mrs. "Jones" are covert operatives.
Official Site
Trailer
---
Ouija: Origin Of Evil
(PG-13 )
Elizabeth Reaser, Annalise Basso
- 1 hr. 39 mins..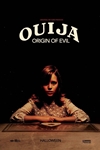 Ouija: Origin of Evil tells a terrifying new tale as the follow-up to 2014's sleeper hit that opened at number one. In 1965 Los Angeles, a widowed mother and her two daughters add a new stunt to bolster their sťance scam business and unwittingly invite authentic evil into their home. When the youngest daughter is overtaken by the merciless spirit, this small family confronts unthinkable fears to save her and send her possessor back to the other side.
Official Site
Trailer
---
The Accountant
(R )
Ben Affleck, Anna Kendrick
- 2 hr. 8 mins..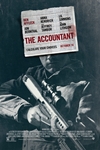 Christian Wolff is a math savant with more affinity for numbers than people. Behind the cover of a small-town CPA office, he works as a freelance accountant for some of the world's most dangerous criminal organizations. With the Treasury Department's Crime Enforcement Division, run by Ray King, starting to close in, Christian takes on a legitimate client: a state-of-the-art robotics company where an accounting clerk has discovered a discrepancy involving millions of dollars. But as Christian uncooks the books and gets closer to the truth, it is the body count that starts to rise.
Official Site
Trailer
---
Middle School: The Worst Years of My Life
(PG )
Griffin Gluck, Lauren Graham
- 1 hr. 32 mins..
Rafe has an epic imagination...and a slight problem with authority. Both collide when he transfers to an oppressive, rule-crazy middle school. Drowning in do's and don'ts, Rafe and his scheming best friend Leo hatch a plan to break every rule in the school's Code of Conduct. As their battle with Principal Dwight explodes into chaos, Rafe struggles to hide his misbehavior from Jeanne, the straight-A, overachieving girl of his dreams. At home, his mother's boyfriend -- a moochy, jack-of-no-trades named Bear -- threatens to become his stepfather.
Official Site
Trailer
---
Queen of Katwe
(PG )
David Oyelowo, Lupita Nyong'o
- 2 hr. 4 mins..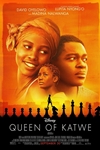 "Queen of Katwe" is the colorful true story of a young girl selling corn on the streets of rural Uganda whose world rapidly changes when she is introduced to the game of chess, and, as a result of the support she receives from her family and community, is instilled with the confidence and determination she needs to pursue her dream of becoming an international chess champion.
Official Site
Trailer
---