Tyler Perry's Boo 2! A Madea Halloween
(PG-13 )
Tyler Perry, Inanna Sarkis
- 1 hr. 41 mins..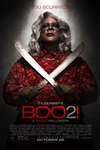 Madea and the gang are back for this hilarious sequel. Madea, Bam and Hattie venture to a haunted campground and the group must literally run for their lives when monsters, goblins and the bogeyman are unleashed.
Official Site
Trailer
---
Blade Runner 2049
(R )
Ryan Gosling, Harrison Ford
- 2 hr. 44 mins..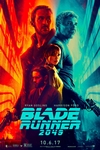 Thirty years after the events of the first film, a new blade runner, LAPD Officer K, unearths a long-buried secret that has the potential to plunge what's left of society into chaos. K's discovery leads him on a quest to find Rick Deckard, a former LAPD blade runner who has been missing for 30 years.
Official Site
Trailer
---
The Mountain Between Us
(PG-13 )
Idris Elba, Kate Winslet
- 1 hr. 41 mins..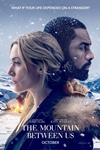 Stranded after a tragic plane crash, two strangers must forge a connection to survive the extreme elements of a remote snow covered mountain. When they realize help is not coming, they embark on a terrifying journey across hundreds of miles of wilderness, pushing one another to endure and igniting an unexpected attraction. The film is directed by Academy Award nominee Hany Abu-Asad and stars Academy Award winner Kate Winslet and Idris Elba.
Official Site
Trailer
---
My Little Pony: The Movie
(PG )
Kristin Chenoweth, Tara Strong
- 1 hr. 44 mins..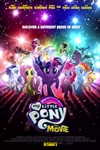 A dark force threatens Ponyville, and the Mane 6 – Twilight Sparkle, Applejack, Rainbow Dash, Pinkie Pie, Fluttershy, and Rarity – embark on an unforgettable journey beyond Equestria where they meet new friends and exciting challenges on a quest to use the magic of friendship to save their home.
Official Site
Trailer
---
Battle of the Sexes
(PG-13 )
Emma Stone, Steve Carell
- 2 hr. 1 mins..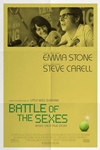 The electrifying 1973 tennis match between World number one Billie Jean King and ex-champ and serial hustler Bobby Riggs was billed as THE BATTLE OF THE SEXES and became the most watched televised sports event of all time. The match caught the zeitgeist and sparked a global conversation on gender equality, spurring on the feminist movement. Trapped in the media glare, King and Riggs were on opposites sides of a binary argument, but off-court each was fighting more personal and complex battles. With a supportive husband urging her to fight the Establishment for equal pay, the fiercely private King was also struggling to come to terms with her own sexuality, while Riggs gambled his legacy and reputation in a bid to relive the glories of his past. Together, Billie and Bobby served up a cultural spectacle that resonated far beyond the tennis courts and animated the discussions between men and women in bedrooms and boardrooms around the world.
Official Site
Trailer
---
Stronger
(R )
Jake Gyllenhaal, Tatiana Maslany
- 1 hr. 56 mins..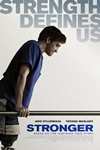 Stronger is the inspiring true story of Jeff Bauman, an ordinary man who captured the hearts of his city and the world to become the symbol of hope following the infamous 2013 Boston Marathon bombing. Jake Gyllenhaal stars as Jeff, a 27-year-old, working-class Boston man who was at the marathon to try and win back his ex-girlfriend Erin (Tatiana Maslany). Waiting for her at the finish line when the blast occurs, he loses both his legs in the attack. After regaining consciousness in the hospital, Jeff is able to help law enforcement identify one of the bombers, but his own battle has just begun. He tackles months of physical and emotional rehabilitation with the unwavering support of Erin and his family. It is Jeff's deeply personal account of the heroic journey that tests a family's bond, defines a community's pride and inspires his inner courage to overcome devastating adversity. Filled with raw emotion, humanity and humor, Stronger is the inspirational real-life story of the man who became the living embodiment of "Boston Strong." The film also stars Academy Award® nominee Miranda Richardson and is directed by David Gordon Green.
Official Site
Trailer
---