The Wine of Summer
(PG)
Elsa Pataky, Marcia Gay Harden
- .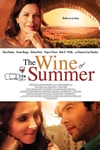 James, at the age of 27, quits his law career in pursuit of his childhood dream of becoming an actor. While studying acting under the tutelage of Shelley, he becomes engrossed in Carlo Lucchesi's play, Tinto de Verano, which is set in Spain. James' girlfriend Brit leaves him, and he spontaneously flies to Spain, where he encounters the misanthropic playwright Lucchesi at a bookstore in Barcelona. Lucchesi is in a relationship with a much younger woman, Veronica, but still nurtures an old love for his long lost muse, Eliza, a novelist, who happens to be visiting her son, Nico a trumpet player who also lives in Barcelona. In the golden backdrop of Spain, these characters find their fates intertwined.
Official Site
Trailer
---
Bridge of Spies
(PG-13)
Tom Hanks, Mark Rylance
- 2 hr. 15 mins..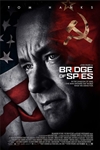 The story of James Donovan, a Brooklyn lawyer who finds himself thrust into the center of the Cold War when the CIA sends him on the near-impossible task to negotiate the release of a captured American U-2 pilot.
Official Site
Trailer
---
Crimson Peak
(R)
Tom Hiddleston, Charlie Hunnam
- 1 hr. 59 mins..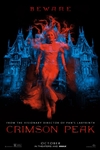 Young author Edith Cushing discovers that her charming new husband is not who he appears to be.
Official Site
Trailer
---
Goosebumps
(PG)
Jack Black, Dylan Minnette
- 1 hr. 43 mins..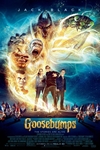 Upset about moving from a big city to a small town, teenager Zach Cooper finds a silver lining when he meets the beautiful girl, Hannah, living right next door, and makes a quick friend in Champ. But every silver lining has a cloud, and Zach's comes when he learns that Hannah's mysterious dad is in fact R.L. Stine, the author of the bestselling Goosebumps series. As Zach starts learning about the strange family next door, he soon discovers that Stine holds a dangerous secret: the creatures that his stories made famous are real, and Stine protects his readers by keeping them locked up in their books. When Stine's creations are unintentionally released from their manuscripts, Zach's life takes a turn for the weird.
Official Site
Trailer
---
The Last Witch Hunter
(PG-13)
Vin Diesel, Elijah Wood
- .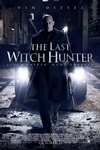 Armies of witch hunters have battled the unnatural enemy across the globe for centuries, including KAULDER, a valiant warrior who managed to slay the all-powerful QUEEN WITCH, decimating her followers in the process. In the moments right before her death, the QUEEN curses KAULDER with her own immortality, forever separating him from his beloved wife and daughter in the afterlife. Today KAULDER is the only one of his kind remaining, and has spent centuries hunting down rogue witches, all the while yearning for his long-lost loved ones. However, unbeknownst to KAULDER, the QUEEN WITCH is resurrected and seeks revenge on her killer causing an epic battle that will determine the survival of the human race.
Official Site
Trailer
---
Paranormal Activity: The Ghost Dimension
(R)
Chris J. Murray, Brit Shaw
- .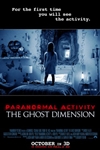 Still reeling from the death of their young daughter, Ryan and Emily move their remaining daughter and their Uncle Mike from New York City to Palo Alto, California, where Ryan has a new job designing video games. As the family settles into their new home, they soon realize that something isn't quite right, and that someone or something intends to use their grief for sinister purposes.
Official Site
Trailer
---
Scouts Guide to the Zombie Apocalypse
(R)
Halston Sage, Tye Sheridan
- 1 hr. 33 mins..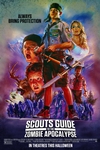 Three scouts, on the eve of their last camp-out, discover the true meaning of friendship when they attempt to save their town from a zombie outbreak.
Official Site
Trailer
---
The Peanuts Movie 3D
(G)
Noah Schnapp, Hadley Belle Miller
- .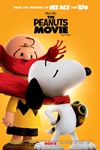 Charlie Brown, Snoopy, Lucy, Linus and the rest of the beloved "Peanuts" gang make their big-screen debut, like they've never been seen before, in state of the art 3D animation. Charlie Brown, the world's most beloved underdog, embarks upon an epic and heroic quest, while his best pal, the lovable beagle Snoopy, takes to the skies to pursue his arch-nemesis, the Red Baron.
Official Site
Trailer
---
Spectre
(PG-13)
Daniel Craig, Christoph Waltz
- .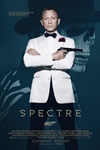 A cryptic message from Bond's past sends him on a trail to uncover a sinister organisation. While M battles political forces to keep the secret service alive, Bond peels back the layers of deceit to reveal the terrible truth behind Spectre.
Official Site
Trailer
---
The 33
(PG-13)
Bob Gunton, Cote de Pablo
- 2 hr. 5 mins..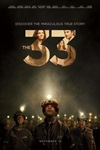 The true story of the 2010 collapse of a Chilean mine and the rescue of the 33 miners who were trapped underground for 69 days.
Official Site
Trailer
---
The Hunger Games: Mockingjay - Part 2
(PG-13)
Jennifer Lawrence, Josh Hutcherson
- 2 hr. 16 mins..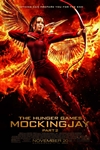 With the nation of Panem in a full scale war, Katniss confronts President Snow in the final showdown. Teamed with a group of her closest friends - including Gale, Finnick and Peeta - Katniss goes off on a mission with the unit from District 13 as they risk their lives to liberate the citizens of Panem, and stage an assassination attempt on President Snow who has become increasingly obsessed with destroying her. The mortal traps, enemies, and moral choices that await Katniss will challenge her more than any arena she faced in The Hunger Games.
Official Site
Trailer
---
Creed
()
Michael B. Jordan, Sylvester Stallone
- .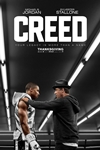 Adonis Johnson never knew his famous father,world heavy weight champion Apollo Creed, who died before he was born. Still, there's no denying that boxing is in his blood, so Adonis heads to Philadelphia, the site of Apollo Creed's legendary match with a tough upstart named Rocky Balboa. Rocky sees in Adonis the strength and determination he had known in Apollo - the fierce rival who became his closest friend.
Official Site
Trailer
---
The Good Dinosaur in Disney Digital 3D
(NR)
Lucas Neff, John Lithgow
- .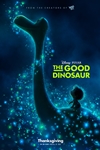 What if the cataclysmic asteroid that forever changed life on Earth actually missed the planet completely and giant dinosaurs never became extinct?
Official Site
Trailer
---
Victor Frankenstein
(PG-13)
Daniel Radcliffe, James McAvoy
- .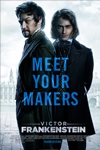 James McAvoy and Daniel Radcliffe star in a dynamic and thrilling twist on a legendary tale. Radical scientist Victor Frankenstein and his equally brilliant protégé Igor Strausman share a noble vision of aiding humanity through their groundbreaking research into immortality. But Victor's experiments go too far, and his obsession has horrifying consequences. Only Igor can bring his friend back from the brink of madness and save him from his monstrous creation.
Official Site
Trailer
---
Krampus
()
Adam Scott, Toni Collette
- .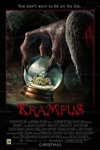 When his dysfunctional family clashes over the holidays, young Max is disillusioned and turns his back on Christmas. Little does he know, this lack of festive spirit has unleashed the wrath of Krampus: a demonic force of ancient evil intent on punishing non-believers. All hell breaks loose as beloved holiday icons take on a monstrous life of their own, laying siege to the fractured family's home and forcing them to fight for each other if they hope to survive.
Official Site
Trailer
---
Star Wars: Episode VII - The Force Awakens
()
John Boyega, Daisy Ridley
- .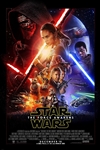 Episode VII in the Star Wars Saga, Star Wars: The Force Awakens, opens in theatres December 18, 2015.
Official Site
Trailer
---
Star Wars: Episode VII - The Force Awakens 3D
()
- .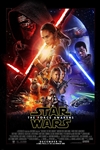 Episode VII in the Star Wars Saga, Star Wars: The Force Awakens, opens in theatres December 18, 2015.
Official Site
Trailer
---
Alvin and the Chipmunks: The Road Chip
()
Jason Lee, Tony Hale
- .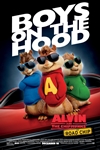 Through a series of misunderstandings, Alvin, Simon and Theodore come to believe that Dave is going to propose to his new girlfriend in New York City... and dump them. They have three days to get to him and stop the proposal, saving themselves not only from losing Dave but possibly from gaining a terrible stepbrother.
Official Site
Trailer
---