Need for Speed
(PG-13)
Aaron Paul, Dominic Cooper
- 2 hr. 10 mins..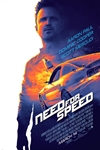 The story chronicles a near-impossible cross-country race against time-one that begins as a mission for revenge, but proves to be one of redemption. In a last attempt to save his struggling garage, blue-collar mechanic Tobey Marshall-who with his team skillfully builds and races muscle cars on the side-reluctantly partners with wealthy, arrogant ex-NASCAR driver Dino Brewster. Just as a major sale to car broker Julia Bonet looks like it will save the business, a disastrous, unsanctioned race results in Dino framing Tobey for manslaughter. Two years later and fresh out of prison, Tobey is set on revenge with plans to take down Dino in the high-stakes De Leon race-the Super Bowl of underground racing. To get there in time, Tobey must run a high-octane, action-packed gauntlet, dodging cops coast-to-coast and dealing with fallout from a dangerous bounty Dino put on his car. With his loyal crew and the surprisingly resourceful Julia as allies, Tobey defies odds at every turn and proves that even in the flashy world of exotic supercars, the underdog can still finish first.
Official Site
Trailer
---
Tyler Perry's The Single Moms Club
(PG-13)
Nia Long, Amy Smart
- 1 hr. 51 mins..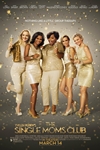 Brought together by an incident at their children's school, a group of single mothers from different walks of life bond, and create a support group that helps them find comedy in the obstacles of life, inner strength to overcome their personal challenges and inspiration and laughter in their new sisterhood.
Official Site
Trailer
---
Divergent
(PG-13)
Shailene Woodley, Theo James
- 2 hr. 23 mins..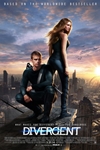 This thrilling action-adventure film is set in a world where people are divided into distinct factions based on human virtues. Tris Prior is warned she is Divergent and will never fit into any one group. When she discovers a conspiracy by a faction leader to destroy all Divergents, Tris must learn to trust in the mysterious Four and together they must find out what makes being Divergent so dangerous before it's too late.
Official Site
Trailer
---
Muppets Most Wanted
(PG)
Kermit the Frog, Miss Piggy
- 1 hr. 52 mins..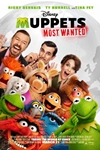 This film takes the entire Muppets gang on a global tour, selling out grand theaters in some of Europe's most exciting destinations, including Berlin, Madrid and London. But mayhem follows the Muppets overseas, as they find themselves unwittingly entangled in an international crime caper headed by Constantine-the World's Number One Criminal and a dead ringer for Kermit-and his dastardly sidekick Dominic.
Official Site
Trailer
---
Noah
(NR)
Russell Crowe, Emma Watson
- 2 hr. 0 mins..
In a world ravaged by human sin, Noah is given a divine mission: to build an Ark to save creation from the coming flood.
Official Site
Trailer
---
Captain America: The Winter Soldier
(NR)
Chris Evans, Scarlett Johansson
- 2 hr. 8 mins..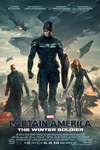 After the cataclysmic events in New York with The Avengers, Steve Rogers, aka Captain America, living quietly in Washington, D.C. and trying to adjust to the modern world. But when a S.H.I.E.L.D. colleague comes under attack, Steve becomes embroiled in a web of intrigue that threatens to put the world at risk. Joining forces with the Black Widow, Captain America struggles to expose the ever-widening conspiracy while fighting off professional assassins sent to silence him at every turn. When the full scope of the villainous plot is revealed, Captain America and the Black Widow enlist the help of a new ally, the Falcon. However, they soon find themselves up against an unexpected and formidable enemy-the Winter Soldier.
Official Site
Trailer
---
Draft Day
(PG-13)
Kevin Costner, Jennifer Garner
- .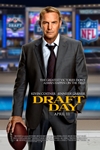 On the day of the NFL Draft, general manager Sonny Weaver has the opportunity to save football in Cleveland when he trades for the number one pick. He must quickly decide what he's willing to sacrifice in pursuit of perfection as the lines between his personal and professional life become blurred on a life-changing day for a few hundred young men with dreams of playing in the NFL.
Official Site
Trailer
---
Rio 2
(G)
Anne Hathaway, Jesse Eisenberg
- .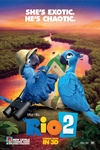 It's a jungle out there for Blu, Jewel and their three kids in RIO 2, after they're hurtled from that magical city to the wilds of the Amazon. As Blu tries to fit in, he goes beak-to-beak with the vengeful Nigel, and meets the most fearsome adversary of all - his father-in-law.
Official Site
Trailer
---
A Haunted House 2
(R)
Marlon Wayans, Jaime Pressly
- .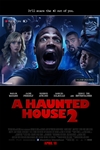 Crossing new lines and breaking old barriers, this is the sequel to the hilarious box-office hit starring Marlon Wayans as Malcolm who, after exorcising the demons of his ex, is starting fresh with his new girlfriend and her two children. After moving into their dream home, Malcolm is once again plagued by bizarre paranormal events. With spine-tingling tension and hilarious punch-lines this film is inspired by the latest supernatural horror movie franchises and shows that this time...it's not just the house that's haunted!
Official Site
Trailer
---
Transcendence
(PG-13)
Johnny Depp, Morgan Freeman
- .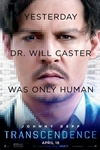 Dr. Will Caster is the foremost researcher in the field of Artificial Intelligence, working to create a sentient machine that combines the collective intelligence of everything ever known with the full range of human emotions. His highly controversial experiments have made him famous, but they have also made him the prime target of anti-technology extremists who will do whatever it takes to stop him.
However, in their attempt to destroy Will, they inadvertently become the catalyst for him to succeed - to be a participant in his own transcendence. For his wife Evelyn and best friend Max Waters, both fellow researchers, the question is not if they can - but if they should.
Their worst fears are realized as Will's thirst for knowledge evolves into a seemingly omnipresent quest for power, to what end is unknown. The only thing that is becoming terrifyingly clear is there may be no way to stop him.
Official Site
Trailer
---
The Other Woman
(NR)
Nikolaj Coster-Waldau, Leslie Mann
- .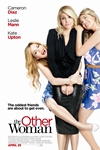 After discovering her boyfriend is married, a woman tries to get her ruined life back on track. But when she accidentally meets the wife he's been cheating on, she realizes they have much in common, and her sworn enemy becomes her greatest friend. When yet another affair is discovered, all three women team up to plot mutual revenge on their cheating, lying, three-timing SOB.
Official Site
Trailer
---
The Amazing Spider-Man 2
(NR)
Emma Stone, Dane DeHaan
- .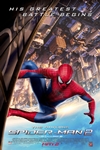 We've always known that Spider-Man's most important battle has been within himself: the struggle between the ordinary obligations of Peter Parker and the extraordinary responsibilities of Spider-Man.
It's great to be Spider-Man. For Peter Parker, there's no feeling quite like swinging between skyscrapers, embracing being the hero, and spending time with Gwen. But being Spider-Man comes at a price: only Spider-Man can protect his fellow New Yorkers from the formidable villains that threaten the city. With the emergence of Electro, Peter must confront a foe far more powerful than he. And as his old friend, Harry Osborn, returns, Peter comes to realize that all of his enemies have one thing in common: OsCorp.
Official Site
Trailer
---
Neighbors
(R)
Zac Efron, Dave Franco
- .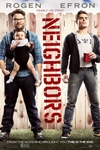 A comedy about a young couple suffering from arrested development who are forced to live next to a fraternity house after the birth of their newborn baby.
Official Site
Trailer
---