Minions
(PG)
Sandra Bullock, Jon Hamm
- 1 hr. 31 mins..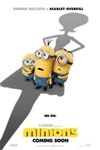 The story of Minions begins at the dawn of time. Starting as single-celled yellow organisms, Minions evolve through the ages, perpetually serving the most despicable of masters. Continuously unsuccessful at keeping these masters-from T. rex to Napoleon-the Minions find themselves without someone to serve and fall into a deep depression. But one Minion named Kevin has a plan, and he-alongside teenage rebel Stuart and lovable little Bob-ventures out into the world to find a new evil boss for his brethren to follow. The trio embarks upon a thrilling journey that ultimately leads them to their next potential master, Scarlet Overkill, the world's first-ever female super-villain. They travel from frigid Antarctica to 1960s New York City, ending in mod London, where they must face their biggest challenge to date: saving all of Minionkind...from annihilation.
Official Site
Trailer
---
Ant-Man
(PG-13)
Paul Rudd, Evangeline Lilly
- .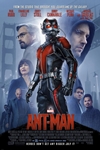 Armed with the astonishing ability to shrink in scale but increase in strength, con-man Scott Lang must embrace his inner-hero and help his mentor, Dr. Hank Pym, protect the secret behind his spectacular Ant-Man suit from a new generation of towering threats. Against seemingly insurmountable obstacles, Pym and Lang must plan and pull off a heist that will save the world.
Official Site
Trailer
---
Trainwreck
(R)
Amy Schumer, Bill Hader
- 2 hr. 2 mins..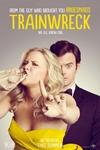 Since she was a little girl, it's been drilled into Amy's head by her rascal of a dad that monogamy isn't realistic. Now a magazine writer, Amy lives by that credo - enjoying what she feels is an uninhibited life free from stifling, boring romantic commitment - but in actuality, she's kind of in a rut. When she finds herself starting to fall for the subject of the new article she's writing, a charming and successful sports doctor named Aaron Conners, Amy starts to wonder if other grown-ups, including this guy who really seems to like her, might be on to something.
Official Site
Trailer
---
Paper Towns
(PG-13)
Nat Wolff, Cara Delevingne
- .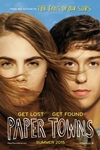 PAPER TOWNS is a coming-of-age story centering on Quentin and his enigmatic neighbor Margo, who loved mysteries so much she became one. After taking him on an all-night adventure through their hometown, Margo suddenly disappears--leaving behind cryptic clues for Quentin to decipher. The search leads Quentin and his quick-witted friends on an exhilarating adventure that is equal parts hilarious and moving. Ultimately, to track down Margo, Quentin must find a deeper understanding of true friendship--and true love.
Official Site
Trailer
---
Pixels
(PG-13)
Adam Sandler, Kevin James
- .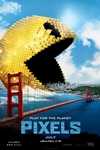 As kids in the 1980s, Sam Brenner, Will Cooper, Ludlow Lamonsoff, and Eddie "The Fire Blaster" Plant saved the world thousands of times - at 25 cents a game in the video arcades. Now, they're going to have to do it for real. When intergalactic aliens discover video feeds of classic arcade games and misinterpret them as a declaration of war, they attack the Earth, using the video games as the models for their assaults - and now-U.S. President Cooper must call on his old-school arcade friends to save the world from being destroyed by PAC-MAN, Donkey Kong, Galaga, Centipede, and Space Invaders. Joining them is Lt. Col. Violet Van Patten, a specialist supplying the arcaders with unique weapons to fight the aliens.
Official Site
Trailer
---
Vacation
(R)
Ed Helms, Christina Applegate
- .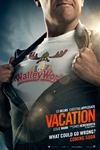 Centers on a grown-up Rusty Griswold who, now a father himself, takes his family on a road-trip vacation.
Official Site
Trailer
---
Mission: Impossible - Rogue Nation
(PG-13)
Tom Cruise, Jeremy Renner
- .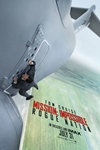 Ethan and team take on their most impossible mission yet, eradicating the Syndicate - an International rogue organization as highly skilled as they are, committed to destroying the IMF.
Official Site
Trailer
---
Fantastic Four
()
Miles Teller, Michael B. Jordan
- .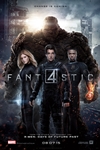 "The Fantastic Four", a contemporary re-imagining of Marvelšs original and longest-running superhero team, centers on four young outsiders who teleport to an alternate and dangerous universe, which alters their physical form in shocking ways. Their lives irrevocably upended, the team must learn to harness their daunting new abilities and work together to save Earth from a former friend turned enemy.
Official Site
Trailer
---
Straight Outta Compton
(R)
Corey Hawkins, Jason Mitchell
- .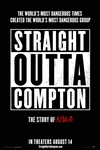 In the mid-1980s, the streets of Compton, California, were some of the most dangerous in the country. When five young men translated their experiences growing up into brutally honest music that rebelled against abusive authority, they gave an explosive voice to a silenced generation. Following the meteoric rise and fall of N.W.A., this documentary tells the astonishing story of how these young men revolutionized music and pop culture forever the moment they told the world the truth about life in the hood and ignited a cultural war.
Official Site
Trailer
---
Masterminds
(PG-13)
Zach Galifianakis, Owen Wilson
- .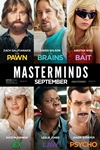 The film tells the hilarious true story of David Ghantt, a half-brained driver at an armoured car company who is led astray by his flirtatious work crush Kelly. Kelly and her buddy Steve convince David to do an inside job, and to everyone's surprise he manages to pull off one of the biggest bank heists in US History! With Steve conspicuously flashing the cash and the FBI closing in on them the plan starts to go south, then further south. Meanwhile Ghantt is hiding out in Mexico awaiting the money and Kelly, but an unexpected guest arrives in her place. With everyone out for themselves, things quickly start to fall, stumble and slip apart...
Official Site
Trailer
---
Hitman: Agent 47
()
Rupert Friend, Zachary Quinto
- .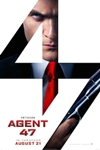 The film centers on an elite assassin who was genetically engineered from conception to be the perfect killing machine, and is known only by the last two digits on the barcode tattooed on the back of his neck. He is the culmination of decades of research - and forty-six earlier Agent clones -- endowing him with unprecedented strength, speed, stamina and intelligence. His latest target is a mega-corporation that plans to unlock the secret of Agent 47's past to create an army of killers whose powers surpass even his own. Teaming up with a young woman who may hold the secret to overcoming their powerful and clandestine enemies, 47 confronts stunning revelations about his own origins and squares off in an epic battle with his deadliest foe.
Official Site
Trailer
---
We Are Your Friends
(R)
Zac Efron, Emily Ratajkowski
- .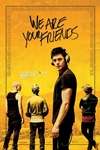 Set in the world of electronic music and Hollywood nightlife, an aspiring 23-year-old DJ named Cole spends his days scheming with his childhood friends and his nights working on the one track that will set the world on fire. All of this changes when he meets a charismatic but damaged older DJ named James, who takes him under his wing. Things get complicated, however, when Cole starts falling for James' much younger girlfriend, Sophie. With Cole's forbidden relationship intensifying and his friendships unraveling, he must choose between love, loyalty, and the future he is destined for.
Official Site
Trailer
---