San Andreas
(PG-13)
Dwayne Johnson, Carla Gugino
- 1 hr. 47 mins..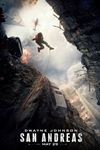 After the infamous San Andreas Fault finally gives, triggering a magnitude 9 earthquake in California, a search and rescue helicopter pilot and his estranged wife make their way together from Los Angeles to San Francisco to save their only daughter. But their treacherous journey north is only the beginning. And when they think the worst may be over...it's just getting started.
Official Site
Trailer
---
Entourage
(R)
Jeremy Piven, Adrian Grenier
- .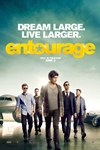 Movie star Vincent Chase, together with his boys, Eric, Turtle and Johnny, are back- and back in business with super agent-turned-studio head Ari Gold. Some of their ambitions have changed, but the bond between them remains strong as they navigate the capricious and often cutthroat world of Hollywood.
Official Site
Trailer
---
Insidious: Chapter 3
(PG-13)
Dermot Mulroney, Stefanie Scott
- 1 hr. 38 mins..
Official Site
Trailer
---
Spy
(R)
Melissa McCarthy, Jason Statham
- 2 hr. 0 mins..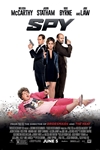 Susan Cooper is an unassuming, deskbound CIA analyst, and the unsung hero behind the Agency's most dangerous missions. But when her partner falls off the grid and another top agent is compromised, she volunteers to go deep undercover to infiltrate the world of a deadly arms dealer, and prevent a global disaster.
Official Site
Trailer
---
Jurassic World
(PG-13)
Chris Pratt, Bryce Dallas Howard
- .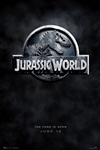 The story unfolds 22 years after the events of "Jurassic Park," in a fully functional resort on Isla Nublar that sees more than 20,000 visitors a day. Guests arrive by boat from Costa Rica, and the new park includes a biological preserve, a safari, a zoo, and a theme park type setting. The island also contains a luxury resort with hotels, restaurants, nightlife, and golf. And, of course, unprecedented up-close access to real, living dinosaurs - the full execution of John Hammond's dream. But humanity's continuing efforts to dominate nature generate unexpected, and dangerous, results.
Official Site
Trailer
---
Inside Out
(PG)
Amy Poehler, Mindy Kaling
- 1 hr. 42 mins..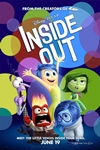 Growing up can be a bumpy road, and it's no exception for Riley, who is uprooted from her Midwest life when her father starts a new job in San Francisco. Like all of us, Riley is guided by her emotions - Joy, Fear, Anger, Disgust and Sadness. The emotions live in Headquarters, the control center inside Riley's mind, where they help advise her through everyday life. As Riley and her emotions struggle to adjust to a new life in San Francisco, turmoil ensues in Headquarters. Although Joy, Riley's main and most important emotion, tries to keep things positive, the emotions conflict on how best to navigate a new city, house and school.
Official Site
Trailer
---
Ted 2
(R)
Mark Wahlberg, Seth MacFarlane
- .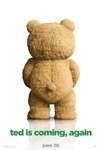 Newlywed couple Ted and Tami-Lynn want to have a baby, but in order to qualify to be a parent, Ted will have to prove he's a person in a court of law.
Official Site
Trailer
---
Magic Mike XXL
(R)
Channing Tatum, Matt Bomer
- .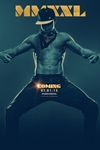 Picking up the story three years after Mike bowed out of the stripper life at the top of his game, "Magic Mike XXL" finds the remaining Kings of Tampa likewise ready to throw in the towel. But they want to do it their way: burning down the house in one last blow-out performance in Myrtle Beach, and with legendary headliner Magic Mike sharing the spotlight with them.
On the road to their final show, with whistle stops in Jacksonville and Savannah to renew old acquaintances and make new friends, Mike and the guys learn some new moves and shake off the past in surprising ways.
Official Site
Trailer
---
Terminator Genisys
()
Arnold Schwarzenegger, Emilia Clarke
- .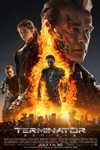 The year is 2029. John Connor, leader of the resistance continues the war against the machines. At the Los Angeles offensive, John's fears of the unknown future begin to emerge when TECOM spies reveal a new plot by SkyNet that will attack him from both fronts; past and future, and will ultimately change warfare forever.
Official Site
Trailer
---
Minions
(PG)
Sandra Bullock, Jon Hamm
- .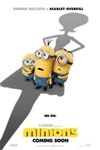 The story of Minions begins at the dawn of time. Starting as single-celled yellow organisms, Minions evolve through the ages, perpetually serving the most despicable of masters. Continuously unsuccessful at keeping these masters-from T. rex to Napoleon-the Minions find themselves without someone to serve and fall into a deep depression. But one Minion named Kevin has a plan, and he-alongside teenage rebel Stuart and lovable little Bob-ventures out into the world to find a new evil boss for his brethren to follow. The trio embarks upon a thrilling journey that ultimately leads them to their next potential master, Scarlet Overkill, the world's first-ever female super-villain. They travel from frigid Antarctica to 1960s New York City, ending in mod London, where they must face their biggest challenge to date: saving all of Minionkind...from annihilation.
Official Site
Trailer
---
Ant-Man
()
Paul Rudd, Evangeline Lilly
- .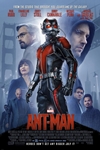 Armed with the astonishing ability to shrink in scale but increase in strength, con-man Scott Lang must embrace his inner-hero and help his mentor, Dr. Hank Pym, protect the secret behind his spectacular Ant-Man suit from a new generation of towering threats. Against seemingly insurmountable obstacles, Pym and Lang must plan and pull off a heist that will save the world.
Official Site
Trailer
---
Trainwreck
(R)
Amy Schumer, Bill Hader
- .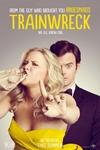 Since she was a little girl, it's been drilled into Amy's head by her rascal of a dad that monogamy isn't realistic. Now a magazine writer, Amy lives by that credo - enjoying what she feels is an uninhibited life free from stifling, boring romantic commitment - but in actuality, she's kind of in a rut. When she finds herself starting to fall for the subject of the new article she's writing, a charming and successful sports doctor named Aaron Conners, Amy starts to wonder if other grown-ups, including this guy who really seems to like her, might be on to something.
Official Site
Trailer
---
Mission: Impossible - Rogue Nation
()
Tom Cruise, Jeremy Renner
- .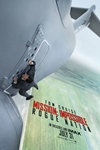 Ethan and team take on their most impossible mission yet, eradicating the Syndicate - an International rogue organization as highly skilled as they are, committed to destroying the IMF.
Official Site
Trailer
---