A Dog's Purpose
(PG)
Britt Robertson, Bradley Cooper
- 2 hr. 0 mins..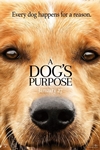 "A Dog's Purpose" shares the soulful and surprising story of one devoted dog who finds the meaning of his own existence through the lives of the humans he teaches to laugh and love.
Official Site
Trailer
---
Resident Evil: The Final Chapter
(R)
Milla Jovovich, Ali Larter
- 1 hr. 45 mins..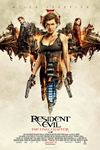 Picking up immediately after the events in Resident Evil: Retribution, Alice is the only survivor of what was meant to be humanity's final stand against the undead. Now, she must return to where the nightmare began - The Hive in Raccoon City, where the Umbrella Corporation is gathering its forces for a final strike against the only remaining survivors of the apocalypse.
Official Site
Trailer
---
Rings
(R)
Johnny Galecki, Aimee Teegarden
- 1 hr. 57 mins..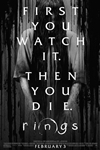 A young woman becomes worried about her boyfriend when he explores a dark subculture surrounding a mysterious videotape said to kill the watcher seven days after he has viewed it. She sacrifices herself to save her boyfriend and in doing so makes a horrifying discovery: there is a movie within the movie that no one has ever seen before.
Official Site
Trailer
---
Fifty Shades Darker
(R)
Dakota Johnson, Jamie Dornan
- 1 hr. 15 mins..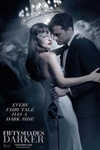 When a wounded Christian Grey tries to entice a cautious Ana Steele back into his life, she demands a new arrangement before she will give him another chance. As the two begin to build trust and find stability, shadowy figures from Christian's past start to circle the couple, determined to destroy their hopes for a future together.
Official Site
Trailer
---
John Wick: Chapter 2
()
Keanu Reeves, Common
- .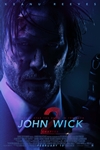 Legendary hitman John Wick is forced back out of retirement by a former associate plotting to seize control of a shadowy international assassins' guild. Bound by a blood oath to help him, John travels to Rome where he squares off against some of the world's deadliest killers.
Official Site
Trailer
---
The Lego Batman Movie
(PG)
Will Arnett, Zach Galifianakis
- .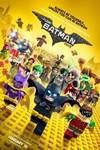 In the irreverent spirit of fun that made "The LEGO® Movie" a worldwide phenomenon, the self-described leading man of that ensemble - LEGO Batman - stars in his own big-screen adventure. But there are big changes brewing in Gotham, and if he wants to save the city from The Joker's hostile takeover, Batman may have to drop the lone vigilante thing, try to work with others and maybe, just maybe, learn to lighten up.
Official Site
Trailer
---
A Cure for Wellness
(R)
Dane DeHaan, Jason Isaacs
- 1 hr. 26 mins..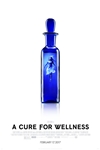 An ambitious young executive is sent to retrieve his company's CEO from an idyllic but mysterious "wellness center" at a remote location in the Swiss Alps. He soon suspects that the spa's miraculous treatments are not what they seem. When he begins to unravel its terrifying secrets, his sanity is tested, as he finds himself diagnosed with the same curious illness that keeps all the guests here longing for the cure.
Official Site
Trailer
---
Fist Fight
(R)
Ice Cube, Charlie Day
- 1 hr. 31 mins..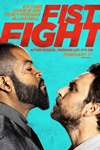 On the last day of the year, mild-mannered high school English teacher Andy Campbell is trying his best to keep it together amidst senior pranks, a dysfunctional administration and budget cuts that put jobs on the line. But things go from bad to worse when he accidentally crosses his much tougher and deeply feared colleague, Ron Strickland, who challenges Campbell to an old-fashioned throw down after school. News of the fight spreads like wildfire and ends up becoming the very thing this school, and Campbell, needed.
Official Site
Trailer
---
The Great Wall
(PG-13)
Matt Damon, Jing Tian
- 1 hr. 44 mins..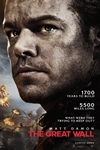 The story of an elite force making a valiant stand for humanity on the world's most iconic structure.
Official Site
Trailer
---
Logan
()
Hugh Jackman, Patrick Stewart
- .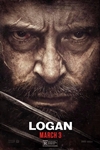 In the near future, a weary Logan cares for an ailing Professor X in a hide out on the Mexican border. But Logan's attempts to hide from the world and his legacy are up-ended when a young mutant arrives, being pursued by dark forces.
Official Site
Trailer
---
Kong: Skull Island
(PG-13)
Tom Hiddleston, J.K. Simmons
- .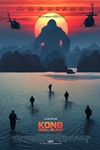 This film fully immerses audiences in the mysterious and dangerous home of the king of the apes as a team of explorers ventures deep inside the treacherous, primordial island.
Official Site
Trailer
---
Beauty and the Beast
(PG-13)
Emma Watson, Dan Stevens
- .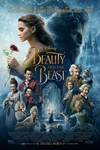 The fantastic journey of Belle, a bright, beautiful and independent young woman who is taken prisoner by a beast in his castle. Despite her fears, she befriends the castle's enchanted staff and learns to look beyond the Beast's hideous exterior and realize the kind heart and soul of the true Prince within.
Official Site
Trailer
---
CHiPs
(R)
Dax Shepard, Michael Peña
- .
Official Site
Trailer
---
Life
()
Ryan Reynolds, Jake Gyllenhaal
- .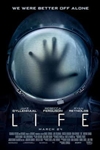 Life tells the story of the six-member crew of the International Space Station that is on the cutting edge of one of the most important discoveries in human history: the first evidence of extraterrestrial life on Mars. As the crew begins to conduct research, their methods end up having unintended consequences and the life form proves more intelligent than anyone ever expected.
Official Site
Trailer
---
Power Rangers
(NR)
Becky G, RJ Cyler
- .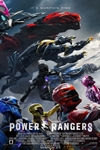 The story follows five ordinary teens who must become something extraordinary when they learn that their small town of Angel Grove - and the world - is on the verge of being obliterated by an alien threat. Chosen by destiny, our heroes quickly discover they are the only ones who can save the planet. But to do so, they will have to overcome their real-life issues and before it's too late, band together as the Power Rangers.
Official Site
Trailer
---
The Boss Baby
(PG)
Alec Baldwin, Steve Buscemi
- .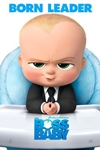 A hilariously universal story about how a new baby's arrival impacts a family, told from the point of view of a delightfully unreliable narrator, a wildly imaginative 7 year old named Tim.
Official Site
Trailer
---
Ghost in the Shell
()
Scarlett Johansson, Pilou Asbaek
- .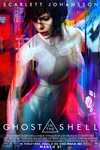 Based on the internationally-acclaimed sci-fi property, "Ghost in the Shell" follows Major, a one-of-a-kind human-cyborg hybrid, who leads the elite task force Section 9. Devoted to stopping the most dangerous criminals and extremists, Section 9 is faced with an enemy whose singular goal is to wipe out Hanka Robotic's advancements in cyber technology.
Official Site
Trailer
---
Smurfs: The Lost Village
()
Demi Lovato, Rainn Wilson
- .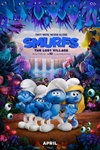 It seems to Smurfette that everyone else in the Village has a purpose — Papa Smurf (leading), Baker Smurf (baking), even Grouchy Smurf (grouching) — except for her. So what's the only girl in the village to do? Go in search of hers, of course! When she accidentally crosses paths with a mysterious creature that takes off into the Enchanted Forest, she follows, and sets off into the uncharted and strictly forbidden woods. Joined by her brothers Brainy, Hefty and Clumsy — and with the evil wizard Gargamel shadowing their every step — Team Smurf undertakes a wild journey full of action, danger and discovery, setting them on a course that leads to the biggest mystery in Smurf history!
Official Site
Trailer
---
The Fate of the Furious
()
Vin Diesel, Dwayne Johnson
- .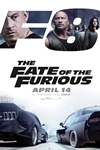 Now that Dom and Letty are on their honeymoon and Brian and Mia have retired from the game-and the rest of the crew has been exonerated-the globetrotting team has found a semblance of a normal life. But when a mysterious woman seduces Dom into the world of crime he can't seem to escape and a betrayal of those closest to him, they will face trials that will test them as never before.
From the shores of Cuba and the streets of New York City to the icy plains off the arctic Barents Sea, our elite force will crisscross the globe to stop an anarchist from unleashing chaos on the world's stage... and to bring home the man who made them a family.
Official Site
Trailer
---