The Maze Runner
(PG-13)
Dylan O'Brien, Kaya Scodelario
- 1 hr. 53 mins..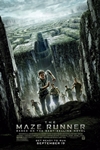 When Thomas wakes up trapped in a massive maze with a group of other boys, he has no memory of the outside world other than strange dreams about a mysterious organization known as W.C.K.D. Only by piecing together fragments of his past with clues he discovers in the maze can Thomas hope to uncover his true purpose and a way to escape.
Official Site
Trailer
---
This Is Where I Leave You
(R)
Rose Byrne, Timothy Olyphant
- 1 hr. 43 mins..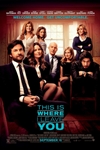 The Altman family doesn't get along, and they haven't all been together in years. But when the patriarch dies, the whole clan is expected to fulfill his final wish and sit Shiva for him for an entire week. Now newly divorced, newly jobless Judd Altman has to travel home to face his dysfunctional family, including his hot-to-trot psychiatrist mom, his sarcastic older brother, his unhappy sister and his too-perfect younger brother in an effort to see if family bonds will prevent them from killing one another.
Official Site
Trailer
---
A Walk Among the Tombstones
(R)
Liam Neeson, Ruth Wilson
- 1 hr. 54 mins..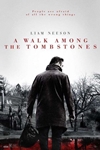 Formerly a detective with the NYPD, now a recovering alcoholic haunted by regrets, Matt Scudder has a lot to make up for. When a series of kidnappings targeting the city's worst drug criminals escalates to grisly murder, the circuit's ruthless leader convinces Scudder to find the culprits and bring them to bloody justice. Working as an unlicensed private detective, Matt sees what the police don't see and treads where they most fear to. Operating just outside the law to track down the monsters responsible, Scudder stops just short of becoming one himself.
Official Site
Trailer
---
The Boxtrolls 3D
(PG)
Ben Kingsley, Toni Collette
- 1 hr. 40 mins..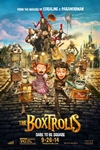 The Boxtrolls, a community of quirky, mischievous creatures, have lovingly raised an orphaned human boy named Eggs in the amazing cavernous home they've built beneath the streets of Cheesebridge. When the town's villain, Archibald Snatcher, comes up with a plot to get rid of the Boxtrolls, Eggs decides to venture above ground, "into the light," where he meets and teams up with fabulously feisty Winnifred. Together, they devise a daring plan to save Eggs' family.
Official Site
Trailer
---
The Equalizer
(R)
ChloŽ Grace Moretz, Denzel Washington
- 2 hr. 11 mins..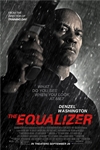 McCall is a former black ops commando who has faked his death to live a quiet life in Boston. When he comes out of his self-imposed retirement to rescue a young girl, Teri, he finds himself face to face with ultra-violent Russian gangsters. As he serves vengeance against those who brutalize the helpless, McCall's desire for justice is reawakened. If someone has a problem, the odds are stacked against them, and they have nowhere else to turn, McCall will help. He is The Equalizer.
Official Site
Trailer
---
Annabelle
(R)
Alfre Woodard, Annabelle Wallis
- .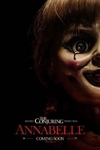 A pigtailed doll possessed by a demon threatens a young couple with a newborn baby.
Official Site
Trailer
---
Gone Girl
(R)
Ben Affleck, Rosamund Pike
- .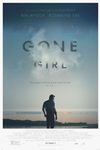 This film unearths the secrets at the heart of a modern marriage. On the occasion of his fifth wedding anniversary, Nick Dunne reports that his beautiful wife, Amy, has gone missing. Under pressure from the police and a growing media frenzy, Nick's portrait of a blissful union begins to crumble. Soon his lies, deceits and strange behavior have everyone asking the same dark question: Did Nick Dunne kill his wife?
Official Site
Trailer
---
Alexander and the Terrible, Horrible, No Good, Very Bad Day
(PG)
Steve Carell, Jennifer Garner
- 1 hr. 20 mins..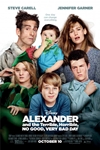 Follows the exploits of 11-year-old Alexander as he experiences the most terrible and horrible day of his young life-a day that begins with gum stuck in his hair, followed by one calamity after another. But when Alexander tells his upbeat family about the misadventures of his disastrous day, he finds little sympathy and begins to wonder if bad things only happen to him. He soon learns that he's not alone when his brother, sister, mom and dad all find themselves living through their own terrible, horrible, no good, very bad day. Anyone who says there is no such thing as a bad day just hasn't had one.
Official Site
Trailer
---
The Judge
(R)
Vera Farmiga, Robert Downey Jr.
- 2 hr. 21 mins..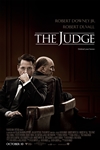 A successful lawyer returns to his hometown for his mother's funeral only to discover that his estranged father, the town's judge, is suspected of murder. He sets out to discover the truth and along the way reconnects with the family he walked away from years before.
Official Site
Trailer
---
The Book of Life 3D
(PG)
Diego Luna, Channing Tatum
- .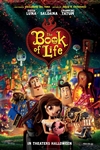 This is the journey of Manolo, a young man who is torn between fulfilling the expectations of his family and following his heart. Before choosing which path to follow, he embarks on an incredible adventure that spans three fantastical worlds where he must face his greatest fears. Rich with a fresh take on pop music favorites, this film encourages us to celebrate the past while looking forward to the future.
Official Site
Trailer
---
Dracula Untold
(PG-13)
Luke Evans, Sarah Gadon
- .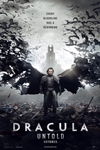 Explores the origin of Dracula, weaving vampire mythology with the true history of Prince Vlad the Impaler, depicting Dracula as a flawed hero in a tragic love story set in a dark age of magic and war.
Official Site
Trailer
---
Fury
(R)
Brad Pitt, Logan Lerman
- .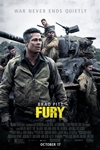 April, 1945. As the Allies make their final push in the European Theatre, a battle-hardened army sergeant named Wardaddy commands a Sherman tank and her five-man crew on a deadly mission behind enemy lines. Outnumbered and outgunned, and with a rookie soldier thrust into their platoon, Wardaddy and his men face overwhelming odds in their heroic attempts to strike at the heart of Nazi Germany.
Official Site
Trailer
---
Ouija
(PG-13)
Ana Coto, Bianca A. Santos
- .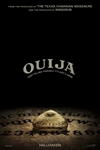 A group of friends must confront their most terrifying fears when they awaken the dark powers of an ancient spirit board.
Official Site
Trailer
---
Big Hero 6
(NR)
- .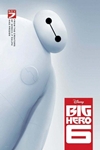 An action comedy adventure about brilliant robotics prodigy Hiro Hamada, who finds himself in the grips of a criminal plot that threatens to destroy the fast-paced, high-tech city of San Fransokyo. With the help of his closest companion-a robot named Baymax-Hiro joins forces with a reluctant team of first-time crime fighters on a mission to save their city.
Official Site
Trailer
---
Interstellar
(NR)
Matthew McConaughey, Anne Hathaway
- .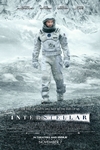 A group of explorers make use of a newly-discovered wormhole to surpass the limitations on human space travel and conquer the vast distances involved in an interstellar voyage.
Official Site
Trailer
---
Dumb and Dumber To
(PG-13)
Jim Carrey, Jeff Daniels
- .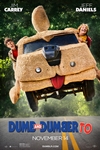 20 years after the dimwits set out on their first adventure, they head out in search of one of their long lost children in the hope of gaining a new kidney.
Official Site
Trailer
---
The Penguins of Madagascar
(NR)
Tom McGrath, Chris Miller
- .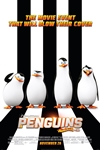 Super spy teams aren't born... they're hatched. Discover the secrets of the greatest and most hilarious covert birds in the global espionage biz: Skipper, Kowalski, Rico and Private. These elitists of the elite are joining forces with a chic undercover organization, The North Wind. Led by handsome and husky Agent Classified (we could tell you his name, but then... you know). Together, they must stop the villainous Dr. Octavius Brine from destroying the world as we know it.
Official Site
Trailer
---