Annabelle
(R)
Alfre Woodard, Annabelle Wallis
- 1 hr. 35 mins..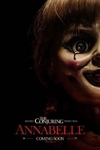 A pigtailed doll possessed by a demon threatens a young couple with a newborn baby.
Official Site
Trailer
---
Gone Girl
(R)
Ben Affleck, Rosamund Pike
- 2 hr. 25 mins..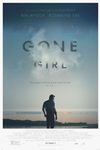 This film unearths the secrets at the heart of a modern marriage. On the occasion of his fifth wedding anniversary, Nick Dunne reports that his beautiful wife, Amy, has gone missing. Under pressure from the police and a growing media frenzy, Nick's portrait of a blissful union begins to crumble. Soon his lies, deceits and strange behavior have everyone asking the same dark question: Did Nick Dunne kill his wife?
Official Site
Trailer
---
Alexander and the Terrible, Horrible, No Good, Very Bad Day
(PG)
Steve Carell, Jennifer Garner
- 1 hr. 20 mins..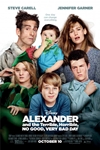 Follows the exploits of 11-year-old Alexander as he experiences the most terrible and horrible day of his young life-a day that begins with gum stuck in his hair, followed by one calamity after another. But when Alexander tells his upbeat family about the misadventures of his disastrous day, he finds little sympathy and begins to wonder if bad things only happen to him. He soon learns that he's not alone when his brother, sister, mom and dad all find themselves living through their own terrible, horrible, no good, very bad day. Anyone who says there is no such thing as a bad day just hasn't had one.
Official Site
Trailer
---
The Judge
(R)
Vera Farmiga, Robert Downey Jr.
- 2 hr. 21 mins..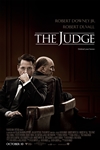 A successful lawyer returns to his hometown for his mother's funeral only to discover that his estranged father, the town's judge, is suspected of murder. He sets out to discover the truth and along the way reconnects with the family he walked away from years before.
Official Site
Trailer
---
The Book of Life 3D
(PG)
Diego Luna, Channing Tatum
- .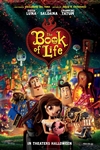 This is the journey of Manolo, a young man who is torn between fulfilling the expectations of his family and following his heart. Before choosing which path to follow, he embarks on an incredible adventure that spans three fantastical worlds where he must face his greatest fears. Rich with a fresh take on pop music favorites, this film encourages us to celebrate the past while looking forward to the future.
Official Site
Trailer
---
Dracula Untold
(PG-13)
Luke Evans, Sarah Gadon
- 1 hr. 32 mins..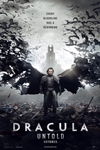 Explores the origin of Dracula, weaving vampire mythology with the true history of Prince Vlad the Impaler, depicting Dracula as a flawed hero in a tragic love story set in a dark age of magic and war.
Official Site
Trailer
---
Fury
(R)
Brad Pitt, Logan Lerman
- .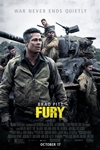 April, 1945. As the Allies make their final push in the European Theatre, a battle-hardened army sergeant named Wardaddy commands a Sherman tank and her five-man crew on a deadly mission behind enemy lines. Outnumbered and outgunned, and with a rookie soldier thrust into their platoon, Wardaddy and his men face overwhelming odds in their heroic attempts to strike at the heart of Nazi Germany.
Official Site
Trailer
---
Ouija
(PG-13)
Ana Coto, Bianca A. Santos
- .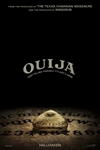 A group of friends must confront their most terrifying fears when they awaken the dark powers of an ancient spirit board.
Official Site
Trailer
---
Big Hero 6
(NR)
- .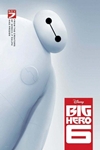 An action comedy adventure about brilliant robotics prodigy Hiro Hamada, who finds himself in the grips of a criminal plot that threatens to destroy the fast-paced, high-tech city of San Fransokyo. With the help of his closest companion-a robot named Baymax-Hiro joins forces with a reluctant team of first-time crime fighters on a mission to save their city.
Official Site
Trailer
---
Interstellar
(NR)
Matthew McConaughey, Anne Hathaway
- .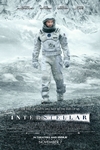 With our time on Earth coming to an end, a team of explorers undertakes the most important mission in human history; traveling beyond this galaxy to discover whether mankind has a future among the stars.
Official Site
Trailer
---
Dumb and Dumber To
(PG-13)
Jim Carrey, Jeff Daniels
- .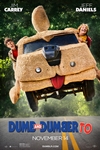 20 years after the dimwits set out on their first adventure, they head out in search of one of their long lost children in the hope of gaining a new kidney.
Official Site
Trailer
---
The Penguins of Madagascar
(NR)
Tom McGrath, Chris Miller
- .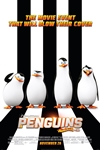 Super spy teams aren't born... they're hatched. Discover the secrets of the greatest and most hilarious covert birds in the global espionage biz: Skipper, Kowalski, Rico and Private. These elitists of the elite are joining forces with a chic undercover organization, The North Wind. Led by handsome and husky Agent Classified (we could tell you his name, but then... you know). Together, they must stop the villainous Dr. Octavius Brine from destroying the world as we know it.
Official Site
Trailer
---