Top Five
(R)
Rosario Dawson, Chris Rock
- 1 hr. 41 mins..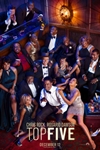 Andre Allen is a former stand-up comedian and Hollywood movie star whose latest project - a serious film about the 1791 Haitian Revolution - has just been panned by the New York Times. His agent is eager to get Allen back on track, being the funny-man his fans know and love, while his fiancée is eager for him to help raise the profile of her reality TV show. With some trepidation, Allen agrees to spend the day with a whip-smart, beautiful journalist from the Times with whom he reflects on the life he left behind while ambling through various New York City boroughs.
Official Site
Trailer
---
Unbroken
(PG-13)
Jack O'Connell, Domhnall Gleeson
- 2 hr. 17 mins..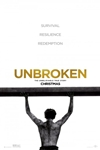 This is an epic drama that follows the incredible life of Olympian and war hero Louis "Louie" Zamperini who, along with two other crewmen, survived in a raft for 47 days after a near-fatal plane crash in WWII-only to be caught by the Japanese Navy and sent to a prisoner-of-war camp.
Official Site
Trailer
---
Taken 3
(PG-13)
Liam Neeson, Forest Whitaker
- .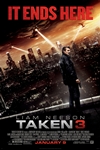 Liam Neeson returns as ex-covert operative Bryan Mills, whose reconciliation with his ex-wife is tragically cut short when she is brutally murdered. Consumed with rage, and framed for the crime, he goes on the run to evade the relentless pursuit of the CIA, FBI and the police. For one last time, Mills must use his "particular set of skills," to track down the real killers, exact his unique brand of justice, and protect the only thing that matters to him now - his daughter.
Official Site
Trailer
---
Blackhat
(R)
Chris Hemsworth, Viola Davis
- .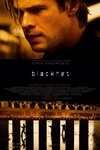 Set within the world of global cybercrime, Legendary's Blackhat follows a furloughed convict and his American and Chinese partners as they hunt a high-level cybercrime network from Chicago to Los Angeles to Hong Kong to Jakarta.
Official Site
Trailer
---
The Wedding Ringer
(NR)
Kevin Hart, Josh Gad
- 1 hr. 41 mins..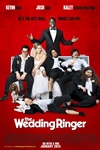 Doug Harris is a loveable but socially awkward groom-to-be with a problem: he has no best man. With less than two weeks to go until he marries the girl of his dreams, Doug is referred to Jimmy Callahan, owner and CEO of Best Man, Inc., a company that provides flattering best men for socially challenged guys in need. What ensues is a hilarious wedding charade as they try to pull off the big con, and an unexpected budding bromance between Doug and his fake best man Jimmy.
Official Site
Trailer
---
The Boy Next Door
(R)
Jennifer Lopez, Ryan Guzman
- .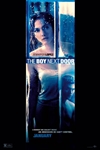 A psychological thriller that explores a forbidden attraction that goes much too far.
Official Site
Trailer
---
Jupiter Ascending
(PG-13)
Channing Tatum, Mila Kunis
- .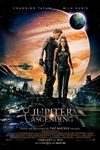 From the streets of Chicago to the far-flung galaxies whirling through space, this film tells the story of Jupiter Jones, who was born under a night sky, with signs predicting she was destined for great things. Now grown, Jupiter dreams of the stars but wakes up to the cold reality of a job cleaning other people's houses and an endless run of bad breaks. Only when Caine, a genetically engineered ex-military hunter, arrives on Earth to track her down does Jupiter begin to glimpse the fate that has been waiting for her all along-her genetic signature marks her as next in line for an extraordinary inheritance that could alter the balance of the cosmos.
Official Site
Trailer
---
The Seventh Son
(PG-13)
Jeff Bridges, Julianne Moore
- 2 hr. 0 mins..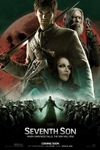 In a time of enchantments when legends and magic collide, the sole remaining warrior of a mystical order travels to find a prophesized hero born with incredible powers, the last Seventh Son. Torn from his quiet life as a farmhand, the unlikely young hero embarks on a daring adventure with his battle-hardened mentor to vanquish a dark queen and the army of supernatural assassins she has dispatched against their kingdom.
Official Site
Trailer
---