The Amazing Spider-Man 2
(PG-13)
Emma Stone, Dane DeHaan
- 2 hr. 22 mins..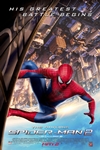 We've always known that Spider-Man's most important battle has been within himself: the struggle between the ordinary obligations of Peter Parker and the extraordinary responsibilities of Spider-Man.
It's great to be Spider-Man. For Peter Parker, there's no feeling quite like swinging between skyscrapers, embracing being the hero, and spending time with Gwen. But being Spider-Man comes at a price: only Spider-Man can protect his fellow New Yorkers from the formidable villains that threaten the city. With the emergence of Electro, Peter must confront a foe far more powerful than he. And as his old friend, Harry Osborn, returns, Peter comes to realize that all of his enemies have one thing in common: OsCorp.
Official Site
Trailer
---
Neighbors
(R)
Zac Efron, Dave Franco
- 1 hr. 36 mins..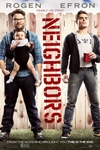 A comedy about a young couple suffering from arrested development who are forced to live next to a fraternity house after the birth of their newborn baby.
Official Site
Trailer
---
Godzilla
(PG-13)
Aaron Taylor-Johnson, Ken Watanabe
- .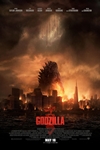 An epic rebirth to Toho's iconic Godzilla, this spectacular adventure pits the world's most famous monster against malevolent creatures who, bolstered by humanity's scientific arrogance, threaten our very existence.
Official Site
Trailer
---
Million Dollar Arm
(PG)
John Hamm, Bill Paxton
- .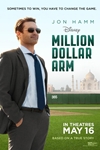 JB Bernstein is a once-successful sports agent who now finds himself edged out by bigger, slicker competitors. He and his partner Aash will have to close their business down for good if JB doesn't come up with something fast. Late one night, while watching cricket being played in India on TV, JB comes up with an idea so radical it just might work. Why not go to there and find the next baseball pitching sensation? Setting off for Mumbai with nothing but a gifted but cantankerous scout in tow, JB stages a televised, nationwide competition called "Million Dollar Arm" where 40,000 hopefuls compete before two 18-year-old finalists, Rinku and Dinesh, emerge as winners. JB brings them back to the United States to train with legendary pitching coach Tom House. The goal: get the boys signed to a major league team.
Not only is the game itself difficult to master, but life in the U.S. with a committed bachelor makes things even more complicated-for all of them. While Rinku and Dinesh learn the finer points of baseball and American culture, they in turn teach JB the true meaning of teamwork and commitment. Ultimately, what began as a purely commercial venture becomes something more and leads JB to find the one thing he was never looking for at all-a family.
Official Site
Trailer
---
Blended
(PG-13)
Adam Sandler, Drew Barrymore
- .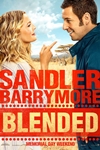 After a bad blind date, a man and woman find themselves stuck together at a resort for families, where their attraction grows as their respective kids benefit from the burgeoning relationship.
Official Site
Trailer
---
X-Men: Days of Future Past
(NR)
Hugh Jackman, James McAvoy
- .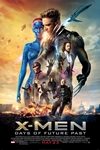 The ultimate X-Men ensemble fights a war for the survival of the species across two time periods in X-Men: Days of Future Past. The characters from the original X-Men film trilogy join forces with their younger selves from X-Men: First Class in an epic battle that must change the past - to save our future. The X-Men send Wolverine to the past in a desperate effort to change history and prevent an event that results in doom for both humans and mutants.
Official Site
Trailer
---
Maleficent
(PG)
Angelina Jolie, Elle Fanning
- 2 hr. 15 mins..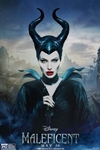 The untold story of Disney's most iconic villain from the 1959 classic "Sleeping Beauty." A beautiful, pure-hearted young woman with stunning black wings, Maleficent has an idyllic life growing up in a peaceable forest kingdom, until one day when an invading army of humans threatens the harmony of the land. Maleficent rises to be the land's fiercest protector, but she ultimately suffers a ruthless betrayal - an act that begins to turn her pure heart to stone. Bent on revenge, Maleficent faces an epic battle with the king of the humans and, as a result, places a curse upon his newborn infant Aurora. As the child grows, Maleficent realizes that Aurora holds the key to peace in the kingdom - and to Maleficent's true happiness as well.
Official Site
Trailer
---
A Million Ways to Die in the West
(R)
Amanda Seyfried, Liam Neeson
- .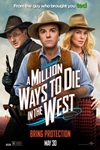 After cowardly Albert backs out of a gunfight because he's never fired his gun, his fickle girlfriend leaves him for another man -- the proprietor of the town's foremost moustache emporium. When he accidentally saves the life of a mysterious and beautiful woman, she helps him find his courage and learn to stand up for himself. But when her husband, a notorious outlaw, arrives seeking revenge the sheep farmer must triumph over all of the hilariously awful dangers of the old west in order to save her.
Official Site
Trailer
---
Edge of Tomorrow
(PG-13)
Tom Cruise, Emily Blunt
- .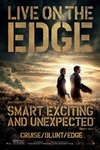 Lt. Col. Bill Cage is an officer who has never seen a day of combat when he is unceremoniously dropped into what amounts to a suicide mission. Killed within minutes, Cage now finds himself inexplicably thrown into a time loop - forcing him to live out the same brutal combat over and over, fighting and dying again - and again. But with each battle, Cage becomes able to engage the adversaries with increasing skill, alongside Special Forces warrior Rita Vrataski. And, as Cage and Rita take the fight to the aliens, each repeated encounter gets them one step closer to defeating the enemy.
Official Site
Trailer
---
22 Jump Street
(NR)
Channing Tatum, Jonah Hill
- .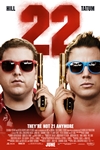 After making their way through high school (twice), big changes are in store for officers Schmidt and Jenko when they go deep undercover at a local college. But when Jenko meets a kindred spirit on the football team, and Schmidt infiltrates the bohemian art major scene, they begin to question their partnership. Now they don't have to just crack the case - they have to figure out if they can have a mature relationship. If these two overgrown adolescents can grow from freshmen into real men, college might be the best thing that ever happened to them.
Official Site
Trailer
---
How to Train Your Dragon 2
(PG)
Jay Baruchel, Gerard Butler
- .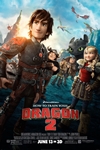 Set in the mythical world of burly Vikings and wild dragons, and based on the book by Cressida Cowell, the action comedy tells the story of Hiccup, a Viking teenager who doesn't exactly fit in with his tribe's longstanding tradition of heroic dragon slayers. Hiccup's world is turned upside down when he encounters a dragon that challenges he and his fellow Vikings to see the world from an entirely different point of view.
Official Site
Trailer
---
Jersey Boys
(R)
Christopher Walken, Vincent Piazza
- .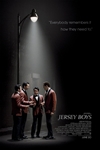 A musical biography of the Four Seasons-the rise, the tough times and personal clashes, and the ultimate triumph of a group of friends whose music became symbolic of a generation.
Official Site
Trailer
---
Transformers: Age of Extinction
(NR)
Mark Wahlberg, Jack Reynor
- .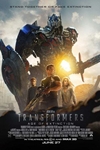 Official Site
Trailer
---
Dawn of the Planet of the Apes
(NR)
Andy Serkis, Jason Clarke
- .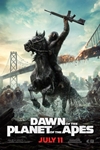 A growing nation of genetically evolved apes led by Caesar is threatened by a band of human survivors of the devastating virus unleashed a decade earlier. They reach a fragile peace, but it proves short-lived, as both sides are brought to the brink of a war that will determine who will emerge as Earth's dominant species.
Official Site
Trailer
---