Captain America: Civil War
(PG-13)
Chris Evans, Robert Downey Jr.
- 2 hr. 26 mins..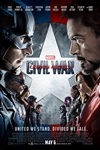 We find Steve Rogers leading the newly formed team of Avengers in their continued efforts to safeguard humanity. But after another incident involving the Avengers results in collateral damage, political pressure mountstoinstall a system of accountability, headed by a governing body to oversee and direct the team. The new status quo fractures the Avengers, resulting in two camps - one led by Steve Rogers and his desire for the Avengers to remain free to defend humanity without government interference, and the other following Tony Stark's surprising decision to support government oversight and accountability.
Official Site
Trailer
---
The Angry Birds Movie
(PG)
Jason Sudeikis, Josh Gad
- 1 hr. 37 mins..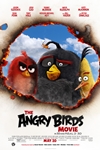 The movie takes us to an island populated entirely by happy, flightless birds - or almost entirely. In this paradise, Red, a bird with a temper problem, speedy Chuck, and Bomb the volatile have always been outsiders. But when the island is visited by mysterious green piggies, it's up to these unlikely outcasts to figure out what the pigs are up to.
Official Site
Trailer
---
Neighbors 2: Sorority Rising
(R)
Rose Byrne, Chloë Grace Moretz
- .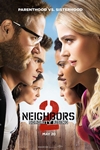 Now that Mac and Kelly Radner have a second baby on the way, they are ready to make the final move into adulthood: the suburbs. But just as they thought they'd reclaimed the neighborhood and were safe to sell, they learn that the new occupants next door are a sorority even more out of control than Teddy and his brothers ever dreamed of being. Forced to turn to the one ex-neighbor with the skills to bring down the new Greeks, the Radners - alongside best friends Jimmy and Paula - bring in charismatic Teddy as their secret weapon. But if they think that their neighbors are going down without a fight, they have severely underestimated the power of youthful ingenuity and straight-up crazy.
Official Site
Trailer
---
The Nice Guys
(R)
Ryan Gosling, Russell Crowe
- 1 hr. 50 mins..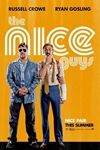 In 1970s Los Angeles a down-on-his-luck private eye Holland March and hired enforcer Jackson Healy must work together to solve the case of a missing girl and the seemingly unrelated death of a porn star. During their investigation, they uncover a shocking conspiracy that reaches up to the highest circles of power.
Official Site
Trailer
---
Alice Through the Looking Glass
(PG)
Johnny Depp, Mia Wasikowska
- .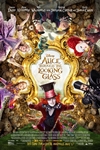 Alice Kingsleigh (Wasikowska) has spent the past few years following in her father's footsteps and sailing the high seas. Upon her return to London, she comes across a magical looking glass and returns to the fantastical realm of Underland and her friends the White Rabbit (Sheen), Absolem (Rickman), the Cheshire Cat (Fry) and the Mad Hatter (Depp), who is not himself. The Hatter has lost his Muchness, so Mirana (Hathaway) sends Alice on a quest to borrow the Chronosphere, a metallic globe inside the chamber of the Grand Clock which powers all time. Returning to the past, she comes across friends – and enemies – at different points in their lives, and embarks on a perilous race to save the Hatter before time runs out.
Official Site
Trailer
---
X-Men: Apocalypse
()
James McAvoy, Michael Fassbender
- .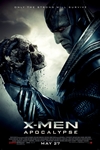 Since the dawn of civilization, he was worshipped as a god. Apocalypse, the first and most powerful mutant from Marvel's X-Men universe, amassed the powers of many other mutants, becoming immortal and invincible. Upon awakening after thousands of years, he is disillusioned with the world as he finds it and recruits a team of powerful mutants, including a disheartened Magneto, to cleanse mankind and create a new world order, over which he will reign. As the fate of the Earth hangs in the balance, Raven with the help of Professor X must lead a team of young X-Men to stop their greatest nemesis and save mankind from complete destruction.
Official Site
Trailer
---
Teenage Mutant Ninja Turtles: Out of the Shadows
()
Johnny Knoxville, Alan Ritchson
- .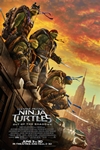 Official Site
Trailer
---
Warcraft
(PG-13)
Travis Fimmel, Paula Patton
- .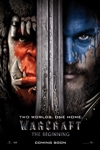 The peaceful realm of Azeroth stands on the brink of war as its civilization faces a fearsome race of invaders: Orc warriors fleeing their dying home to colonize another. As a portal opens to connect the two worlds, one army faces destruction and the other faces extinction. From opposing sides, two heroes are set on a collision course that will decide the fate of their family, their people and their home.
So begins a spectacular saga of power and sacrifice in which war has many faces, and everyone fights for something.
Official Site
Trailer
---
Central Intelligence
(PG-13)
Dwayne Johnson, Kevin Hart
- .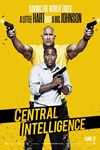 The story follows a one-time bullied geek, Bob, who grew up to be a lethal CIA agent, coming home for his high school reunion. Claiming to be on a top-secret case, he enlists the help of former "big man on campus," Calvin, now an accountant who misses his glory days. But before the staid numbers-cruncher realizes what he's getting into, it's too late to get out, as his increasingly unpredictable new friend drags him through a world of shoot-outs, double-crosses and espionage that could get them both killed in more ways than Calvin can count.
Official Site
Trailer
---
Finding Dory
(NR)
Ellen DeGeneres, Albert Brooks
- .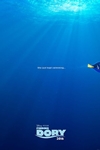 Disney Pixar's "Finding Dory" reunites everyone's favorite forgetful blue tang, Dory, with her friends Nemo and Marlin on a search for answers about her past. What can she remember? Who are her parents? And where did she learn to speak Whale?
Official Site
Trailer
---
Independence Day: Resurgence
()
Liam Hemsworth, Jeff Goldblum
- .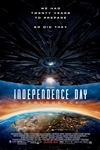 We always knew they were coming back. After INDEPENDENCE DAY redefined the event movie genre, the next epic chapter delivers global spectacle on an unimaginable scale. Using recovered alien technology, the nations of Earth have collaborated on an immense defense program to protect the planet. But nothing can prepare us for the aliens' advanced and unprecedented force. Only the ingenuity of a few brave men and women can bring our world back from the brink of extinction.
Official Site
Trailer
---
The BFG
(NR)
Ruby Barnhill, Mark Rylance
- .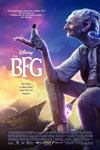 The Big Friendly Giant is nothing like the other inhabitants of Giant Country. Standing 24-feet tall with enormous ears and a keen sense of smell, he is endearingly dim-witted and keeps to himself for the most part. Sophie, a precocious 10-year-old girl from London, is initially frightened of the mysterious giant who has brought her to his cave, but soon comes to realize that the BFG is actually quite gentle and charming. Having both been on their own in the world up until now, their affection for one another quickly grows, but Sophie's presence in Giant Country has attracted the unwanted attention of the other giants, who have become increasingly more bothersome. Together, they come up with a plan to get rid of the giants once and for all.
Official Site
Trailer
---
The Legend of Tarzan
(PG-13)
Alexander Skarsgård, Samuel L. Jackson
- .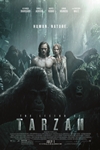 It has been years since the man once known as Tarzan left the jungles of Africa behind for a gentrified life as John Clayton, Lord Greystoke, with his beloved wife, Jane at his side. Now, he has been invited back to the Congo to serve as a trade emissary of Parliament, unaware that he is a pawn in a deadly convergence of greed and revenge, masterminded by the Belgian, Leon Rom. But those behind the murderous plot have no idea what they are about to unleash.
Official Site
Trailer
---
Mike and Dave Need Wedding Dates
()
Zac Efron, Anna Kendrick
- .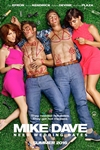 Hard-partying brothers Mike and Dave place an online ad to find the perfect dates for their sister's Hawaiian wedding. Hoping for a wild getaway, the boys instead find themselves outsmarted and out-partied by the uncontrollable duo.
Official Site
Trailer
---
The Secret Life of Pets 3D
(PG)
Louis C.K., Eric Stonestreet
- .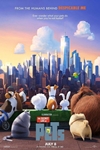 A comedy about the lives our pets lead after we leave for work or school each day.
Official Site
Trailer
---
Ghostbusters
()
Kristen Wiig, Melissa McCarthy
- .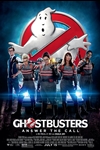 Thirty years after the original film took the world by storm, Ghostbusters is back and fully rebooted for a new generation. Director Paul Feig combines all the paranormal fighting elements that made the original franchise so beloved with a cast of new characters, played by the funniest actors working today. Get ready to watch them save the world this summer!
Official Site
Trailer
---