The Hobbit: The Desolation of Smaug
(PG-13)
Martin Freeman, Orlando Bloom
- 2 hr. 41 mins..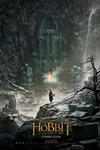 The second in a trilogy of films adapting the enduringly popular masterpiece The Hobbit, by J.R.R. Tolkien, this film continues the adventures of the title character Bilbo Baggins as he journeys with the Wizard Gandalf and thirteen Dwarves, led by Thorin Oakenshield on an epic quest to reclaim the lost Dwarf Kingdom of Erebor.
Official Site
Trailer
---
Anchorman 2: The Legend Continues
(NR)
Will Ferrell, Steve Carell
- 1 hr. 59 mins..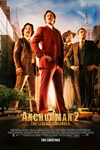 With the 70's behind him, San Diego's top rated newsman, Ron Burgundy, returns to the news desk. Also back for more are Ron's co-anchor and wife, Veronica Corningstone, weather man Brick Tamland, man on the street Brian Fantana and sports guy Champ Kind - All of whom won't make it easy to stay classy... while taking the nation's first 24-hour news channel by storm.
Official Site
Trailer
---
Grudge Match
(PG-13)
Sylvester Stallone, Robert De Niro
- 1 hr. 53 mins..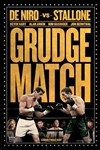 Billy "The Kid" McDonnen and Henry "Razor" Sharp, two local Pittsburgh fighters whose fierce rivalry put them in the national spotlight. Each had scored a victory against the other during their heyday, but in 1983, on the eve of their decisive third match, Razor suddenly announced his retirement, refusing to explain why but effectively delivering a knock-out punch to both their careers. Thirty years later, boxing promoter Dante Slate Jr., seeing big dollar signs, makes them an offer they can't refuse: to re-enter the ring and settle the score once and for all. But they may not have to wait that long: on their first encounter in decades, their long-festering feud erupts into an unintentionally hilarious melee that instantly goes viral. The sudden social media frenzy transforms their local grudge match into a must-see HBO event. Now, if they can just survive the training, they may actually live to fight again.
Official Site
Trailer
---
Lone Survivor
(R)
Mark Wahlberg, Taylor Kitsch
- 2 hr. 1 mins..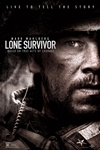 Based on The New York Times bestselling true story of heroism, courage and survival, Lone Survivor tells the incredible tale of four Navy SEALs on a covert mission to neutralize a high-level al-Qaeda operative who are ambushed by the enemy in the mountains of Afghanistan. Faced with an impossible moral decision, the small band is isolated from help and surrounded by a much larger force of Taliban ready for war. As they confront unthinkable odds together, the four men find reserves of strength and resilience as they stay in the fight to the finish.
Official Site
Trailer
---
The Secret Life of Walter Mitty
(PG)
Kristen Wiig, Ben Stiller
- 2 hr. 5 mins..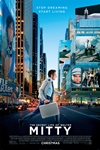 The Secret Life of Walter Mitty is James Thurber's classic story of a day-dreamer who escapes his anonymous life by disappearing into a world of fantasies filled with heroism, romance and action. When his job along with that of his co-worker are threatened, Walter takes action in the real world embarking on a global journey that turns into an adventure more extraordinary than anything he could have ever imagined.
Official Site
Trailer
---
The Wolf of Wall Street
(R)
Leonardo DiCaprio, Matthew McConaughey
- 2 hr. 45 mins..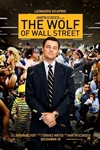 A New York stock broker refuses to cooperate in a large securities fraud case that includes mob infiltration into Wall Street and the corporate banking world.
Official Site
Trailer
---
Paranormal Activity: The Marked Ones
(NR)
Carlos Pratts, Richard Cabral
- .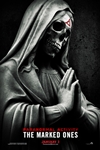 Official Site
Trailer
---
Jack Ryan: Shadow Recruit
(NR)
Keira Knightley, Chris Pine
- 1 hr. 40 mins..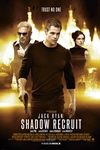 In a story taking place prior to the original Jack Ryan stories, Ryan is a young stockbroker working for a billionaire in Moscow before joining the CIA. When the billionaire he is advising frames him for a terrorist plot and kidnaps his wife, Ryan must race against time to clear his name, stop the plot, and save his wife.
Official Site
Trailer
---
The Nut Job
(PG)
Will Arnett, Katherine Heigl
- .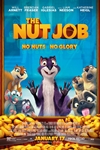 THE NUT JOB is an action-packed comedy in fictional Oakton that follows the travails of Surly (voiced by Will Arnett), a mischievous squirrel, and his rat friend Buddy, who plan a nut store heist of outrageous proportions and unwittingly find themselves embroiled in a much more complicated and hilarious adventure.
Official Site
Trailer
---
Ride Along
(PG-13)
Ice Cube, Kevin Hart
- .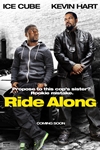 For the past two years, high-school security guard Ben has been trying to show decorated APD detective James that he's more than just a video-game junkie who's unworthy of James' sister, Angela. When Ben finally gets accepted into the academy, he thinks he's earned the seasoned policeman's respect and asks for his blessing to marry Angela.
Knowing that a ride along will demonstrate if Ben has what it takes to take care of his sister, James invites him on a shift designed to scare the hell out of the trainee. But when the wild night leads them to the most notorious criminal in the city, James will find that his new partner's rapid-fire mouth is just as dangerous as the bullets speeding at it.
Official Site
Trailer
---