The BFG
(PG)
Ruby Barnhill, Mark Rylance
- 1 hr. 57 mins..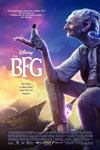 The Big Friendly Giant is nothing like the other inhabitants of Giant Country. Standing 24-feet tall with enormous ears and a keen sense of smell, he is endearingly dim-witted and keeps to himself for the most part. Sophie, a precocious 10-year-old girl from London, is initially frightened of the mysterious giant who has brought her to his cave, but soon comes to realize that the BFG is actually quite gentle and charming. Having both been on their own in the world up until now, their affection for one another quickly grows, but Sophie's presence in Giant Country has attracted the unwanted attention of the other giants, who have become increasingly more bothersome. Together, they come up with a plan to get rid of the giants once and for all.
Official Site
Trailer
---
The Legend of Tarzan
(PG-13)
Alexander Skarsgård, Samuel L. Jackson
- 1 hr. 50 mins..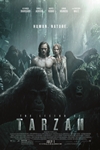 It has been years since the man once known as Tarzan left the jungles of Africa behind for a gentrified life as John Clayton, Lord Greystoke, with his beloved wife, Jane at his side. Now, he has been invited back to the Congo to serve as a trade emissary of Parliament, unaware that he is a pawn in a deadly convergence of greed and revenge, masterminded by the Belgian, Leon Rom. But those behind the murderous plot have no idea what they are about to unleash.
Official Site
Trailer
---
Mike and Dave Need Wedding Dates
(R)
Zac Efron, Anna Kendrick
- .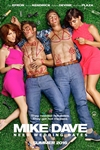 Hard-partying brothers Mike and Dave place an online ad to find the perfect dates for their sister's Hawaiian wedding. Hoping for a wild getaway, the boys instead find themselves outsmarted and out-partied by the uncontrollable duo.
Official Site
Trailer
---
The Secret Life of Pets 3D
(PG)
Louis C.K., Eric Stonestreet
- 1 hr. 30 mins..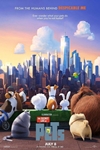 A comedy about the lives our pets lead after we leave for work or school each day.
Official Site
Trailer
---
Ghostbusters
(PG-13)
Kristen Wiig, Melissa McCarthy
- .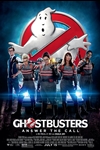 Thirty years after the original film took the world by storm, Ghostbusters is back and fully rebooted for a new generation. Director Paul Feig combines all the paranormal fighting elements that made the original franchise so beloved with a cast of new characters, played by the funniest actors working today. Get ready to watch them save the world this summer!
Official Site
Trailer
---
Ice Age: Collision Course
(PG)
Ray Romano, Denis Leary
- .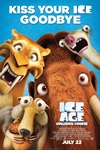 Scrat's epic pursuit of the elusive acorn catapults him into the universe where he accidentally sets off a series of cosmic events that transform and threaten the Ice Age World. To save themselves, Sid, Manny, Diego, and the rest of the herd must leave their home and embark on a quest full of comedy and adventure, travelling to exotic new lands and encountering a host of colorful new characters.
Official Site
Trailer
---
Star Trek Beyond
()
Idris Elba, Zachary Quinto
- .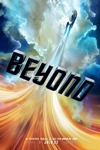 The Enterprise crew explores the furthest reaches of uncharted space, where they encounter a mysterious new enemy who puts them and everything the Federation stands for to the test.
Official Site
Trailer
---
Bad Moms
()
Mila Kunis, Kristen Bell
- .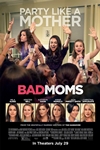 In this new comedy, Amy has a seemingly perfect life - a great marriage, over-achieving kids, beautiful home and a career. However she's over-worked, over-committed and exhausted to the point that she's about to snap. Fed up, she joins forces with two other over-stressed moms on a quest to liberate themselves from conventional responsibilities - going on a wild, un-mom-like binge of long overdue freedom, fun and self-indulgence - putting them on a collision course with PTA Queen Bee Gwendolyn and her clique of devoted perfect moms.
Official Site
Trailer
---
Jason Bourne
(PG-13)
Matt Damon, Julia Stiles
- .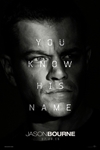 The next chapter of Universal Pictures' Bourne franchise, which finds the CIA's most lethal former operative drawn out of the shadows.
Official Site
Trailer
---
Suicide Squad 3D
(PG-13)
Will Smith, Jared Leto
- .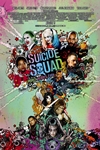 It feels good to be bad...Assemble a team of the world's most dangerous, incarcerated Super Villains, provide them with the most powerful arsenal at the government's disposal, and send them off on a mission to defeat an enigmatic, insuperable entity. U.S. intelligence officer Amanda Waller has determined only a secretly convened group of disparate, despicable individuals with next to nothing to lose will do. However, once they realize they weren't picked to succeed but chosen for their patent culpability when they inevitably fail, will the Suicide Squad resolve to die trying, or decide it's every man for himself?
Official Site
Trailer
---
Pete's Dragon
(PG)
Bryce Dallas Howard, Michael C. Hall
- .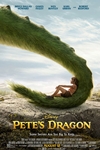 For years, old wood carver Mr. Meacham has delighted local children with his tales of the fierce dragon that resides deep in the woods of the Pacific Northwest. To his daughter, Grace, who works as a forest ranger, these stories are little more than tall tales... until she meets Pete. Pete is a mysterious 10-year-old with no family and no home who claims to live in the woods with a giant, green dragon named Elliot. And from Pete's descriptions, Elliot seems remarkably similar to the dragon from Mr. Meacham's stories. With the help of Natalie, an 11-year-old girl whose father Jack owns the local lumber mill, Grace sets out to determine where Pete came from, where he belongs, and the truth about this dragon.
Official Site
Trailer
---