The Possession of Hannah Grace
(R)
Stana Katic, Shay Mitchell
- 1 hr. 25 mins..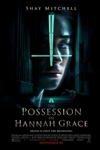 A shocking exorcism spirals out of control, claiming the life of a young woman. Months later, Megan Reed (Shay Mitchell) is working the graveyard shift in the morgue when she takes delivery of a disfigured cadaver. Locked alone inside the basement corridors, Megan begins to experience horrifying visions and starts to suspect that the body may be possessed by a ruthless demonic force.
Official Site
Trailer
---
Mortal Engines
(PG-13)
Hera Hilmar, Robert Sheehan
- .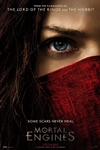 Hundreds of years after civilization was destroyed by a cataclysmic event, a mysterious young woman, Hester Shaw (Hera Hilmar), emerges as the only one who can stop London - now a giant, predator city on wheels - from devouring everything in its path. Feral, and fiercely driven by the memory of her mother, Hester joins forces with Tom Natsworthy (Robert Sheehan), an outcast from London, along with Anna Fang (Jihae), a dangerous outlaw with a bounty on her head.
Official Site
Trailer
---
Spider-Man: Into the Spider-Verse
(PG)
Shameik Moore, Jake Johnson
- 1 hr. 40 mins..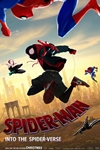 Spider-Man: Into the Spider-Verse introduces Brooklyn teen Miles Morales, and the limitless possibilities of the Spider-Verse, where more than one can wear the mask.
Official Site
Trailer
---
Mary Poppins Returns
(PG)
Emily Blunt, Lin-Manuel Miranda
- 2 hr. 10 mins..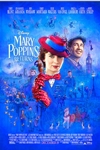 The film is set in 1930s depression-era London (the time period of the original novels) and is drawn from the wealth of material in PL Travers' additional seven books. In the story, Michael (Whishaw) and Jane (Mortimer) are now grown up, with Michael, his three children and their housekeeper, Ellen (Walters), living on Cherry Tree Lane. After Michael suffers a personal loss, the enigmatic nanny Mary Poppins (Blunt) re-enters the lives of the Banks family, and, along with the optimistic street lamplighter Jack (Miranda), uses her unique magical skills to help the family rediscover the joy and wonder missing in their lives. Mary Poppins also introduces the children to a new assortment of colorful and whimsical characters, including her eccentric cousin, Topsy (Streep).
Official Site
Trailer
---
Aquaman
(PG-13)
Jason Momoa, Amber Heard
- 2 hr. 23 mins..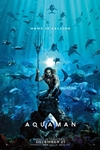 The film reveals the origin story of half-human, half-Atlantean Arthur Curry and takes him on the journey of his lifetime - one that will not only force him to face who he really is, but to discover if he is worthy of who he was born to be... a king.
Official Site
Trailer
---
Bumblebee
(PG-13)
Hailee Steinfeld, Pamela Adlon
- 1 hr. 54 mins..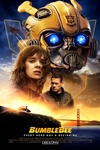 On the run in the year 1987, Bumblebee finds refuge in a junkyard in a small Californian beach town. Charlie (Hailee Steinfeld), on the cusp of turning 18 and trying to find her place in the world, discovers Bumblebee, battle-scarred and broken. When Charlie revives him, she quickly learns this is no ordinary, yellow VW bug.
Official Site
Trailer
---
Holmes & Watson
()
Will Ferrell, John C. Reilly
- .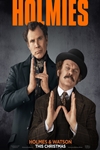 The Step Brothers are reunited - this time playing the world's greatest consulting detective and his loyal biographer - as Will Ferrell and John C. Reilly star as Holmes & Watson.
Official Site
Trailer
---
Vice
(R)
Christian Bale, Amy Adams
- .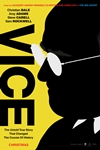 VICE explores the epic story about how a bureaucratic Washington insider quietly became the most powerful man in the world as Vice-President to George W. Bush, reshaping the country and the globe in ways that we still feel today.
Official Site
Trailer
---
A Dog's Way Home
(PG)
Ashley Judd, Alexandra Shipp
- .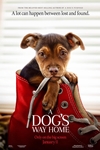 A Dog's Way Home chronicles the heartwarming adventure of Bella, a dog who embarks on an epic 400-mile journey home after she is separated from her beloved human.
Official Site
Trailer
---
Miss Bala
(PG-13)
Gina Rodriguez, Ismael Cruz Cordova
- .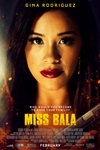 Gloria (Gina Rodriguez) finds a power she never knew she had when she is drawn into a dangerous world of cross-border crime. Surviving will require all of her cunning, inventiveness, and strength.
Official Site
Trailer
---
The LEGO Movie 2: The Second Part
()
Chris Pratt, Elizabeth Banks
- .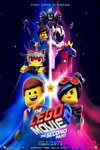 It's been five years since everything was awesome and the citizens are facing a huge new threat: LEGO DUPLO« invaders from outer space, wrecking everything faster than they can rebuild.
The battle to defeat them and restore harmony to the LEGO universe will take Emmet, Lucy, Batman and their friends to faraway, unexplored worlds, including a strange galaxy where everything is a musical. It will test their courage, creativity and Master Building skills, and reveal just how special they really are.
Official Site
Trailer
---