Buffaloed
()
Zoey Deutch, Jai Courtney
- 1 hr. 35 mins..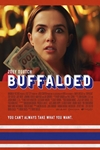 Peg Dahl (Zoey Deutch) has never run with the Buffalo pack. As a young girl obsessed with making enough cash to get out of her blue-collar existence, she's betting on her sharp mind - and even sharper mouth - o get her into an Ivy League university. But when an acceptance letter to the school of her dreams arrives, she quickly realizes the impossibility of paying tuition. One scalping scheme, stint in prison, and chance phone conversation with a debt collector later changes everything.
Official Site
Trailer
---
Fantasy Island
(PG-13)
Michael Peña, Lucy Hale
- 1 hr. 49 mins..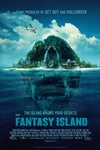 In Blumhouse's Fantasy Island, the enigmatic Mr. Roarke makes the secret dreams of his lucky guests come true at a luxurious but remote tropical resort. But when the fantasies turn into nightmares, the guests have to solve the island's mystery in order to escape with their lives.
Official Site
Trailer
---
Onward
(PG)
Chris Pratt, Tom Holland
- 1 hr. 49 mins..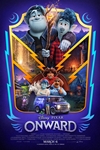 Set in a suburban fantasy world, Disney-Pixar's "Onward" introduces two teenage elf brothers who embark on an extraordinary quest to discover if there is still a little magic left out there.
Official Site
Trailer
---
Bloodshot
(PG-13)
Vin Diesel, Eiza Gonzalez
- 1 hr. 49 mins..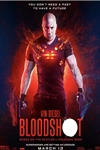 Based on the bestselling comic book, Vin Diesel stars as Ray Garrison, a soldier recently killed in action and brought back to life as the superhero Bloodshot by the RST corporation. With an army of nanotechnology in his veins, he's an unstoppable force -stronger than ever and able to heal instantly. But in controlling his body, the company has sway over his mind and memories, too. Now, Ray doesn't know what's real and what's not - but he's on a mission to find out.
Official Site
Trailer
---
A Quiet Place Part II
()
Emily Blunt, Cillian Murphy
- .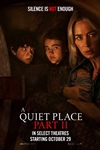 Following the deadly events at home, the Abbott family (Emily Blunt, Millicent Simmonds, Noah Jupe) must now face the terrors of the outside world as they continue their fight survival in silence. Forced to venture into the unknown, they quickly realize that the creatures that hunt by sound are not the only threats that lurk beyond the sand path.
Official Site
Trailer
---
Mulan
(PG-13)
Liu Yifei, Donnie Yen
- .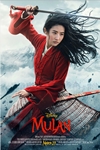 Acclaimed filmmaker Niki Caro brings the epic tale of China's legendary warrior to life in Disney's "Mulan," in which a fearless young woman risks everything out of love for her family and her country to become one of the greatest warriors China has ever known. When the Emperor of China issues a decree that one man per family must serve in the Imperial Army to defend the country from Northern invaders, Hua Mulan, the eldest daughter of an honored warrior, steps in to take the place of her ailing father. Masquerading as a man, Hua Jun, she is tested every step of the way and must harness her inner-strength and embrace her true potential. It is an epic journey that will transform her into an honored warrior and earn her the respect of a grateful nation... and a proud father.
Official Site
Trailer
---
The New Mutants
()
Anya Taylor-Joy, Maisie Williams
- .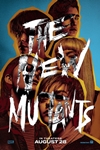 Twentieth Century Fox in association with Marvel Entertainment presents "The New Mutants," an original horror thriller set in an isolated hospital where a group of young mutants is being held for psychiatric monitoring. When strange occurrences begin to take place, both their new mutant abilities and their friendships will be tested as they battle to try and make it out alive.
Official Site
Trailer
---
Peter Rabbit 2: The Runaway
(PG)
Rose Byrne, Domhnall Gleeson
- .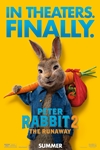 In PETER RABBIT 2: THE RUNAWAY, the lovable rogue is back. Bea, Thomas, and the rabbits have created a makeshift family, but despite his best efforts, Peter can't seem to shake his mischievous reputation. Adventuring out of the garden, Peter finds himself in a world where his mischief is appreciated, but when his family risks everything to come looking for him, Peter must figure out what kind of bunny he wants to be.
Official Site
Trailer
---