The Laundromat
(R)
Meryl Streep, Gary Oldman
- 1 hr. 36 mins..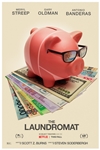 When a widow gets swindled out of insurance money, her search for answers leads to two cunning lawyers in Panama who hide cash for the superrich.
Official Site
Trailer
---
Zombieland: Double Tap
(R)
Emma Stone, Woody Harrelson
- 1 hr. 39 mins..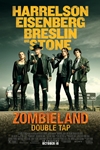 A decade after Zombieland became a hit film and a cult classic, the lead cast (Woody Harrelson, Jesse Eisenberg, Abigail Breslin, and Emma Stone) have reunited with director Ruben Fleischer (Venom) and the original writers Rhett Reese & Paul Wernick (Deadpool) for Zombieland: Double Tap. In the sequel, written by Rhett Reese & Paul Wernick and Dave Callaham, through comic mayhem that stretches from the White House and through the heartland, these four slayers must face off against the many new kinds of zombies that have evolved since the first movie, as well as some new human survivors. But most of all, they have to face the growing pains of their own snarky, makeshift family.
Official Site
Trailer
---
Lucy in the Sky
(R)
Natalie Portman, Zazie Beetz
- 2 hr. 4 mins..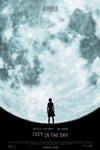 In LUCY IN THE SKY, Natalie Portman plays astronaut Lucy Cola, who returns to Earth after a transcendent experience during a mission to space - and begins to lose touch with reality in a world that now seems too small.
Official Site
Trailer
---
Terminator: Dark Fate
(R)
Linda Hamilton, Arnold Schwarzenegger
- 2 hr. 8 mins..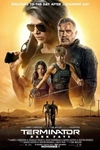 More than two decades have passed since Sarah Connor prevented Judgment Day, changed the future, and re-wrote the fate of the human race. Dani Ramos (Natalia Reyes) is living a simple life in Mexico City with her brother (Diego Boneta) and father when a highly advanced and deadly new Terminator -a Rev-9 (Gabriel Luna) - travels back through time to hunt and kill her. Dani's survival depends on her joining forces with two warriors: Grace (Mackenzie Davis), an enhanced super-soldier from the future, and a battle-hardened Sarah Connor (Linda Hamilton). As the Rev-9 ruthlessly destroys everything and everyone in its path on the hunt for Dani, the three are led to a T-800 (Arnold Schwarzenegger) from Sarah's past that may be their last best hope.
Official Site
Trailer
---
Doctor Sleep
(R)
Ewan McGregor, Rebecca Ferguson
- .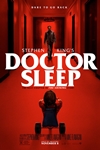 Still irrevocably scarred by the trauma he endured as a child at the Overlook, Dan Torrance has fought to find some semblance of peace. But that peace is shattered when he encounters Abra, a courageous teenager with her own powerful extrasensory gift, known as the "shine." Instinctively recognizing that Dan shares her power, Abra has sought him out, desperate for his help against the merciless Rose the Hat and her followers, The True Knot, who feed off the shine of innocents in their quest for immortality.
Official Site
Trailer
---
Midway
(PG-13)
Woody Harrelson, Patrick Wilson
- .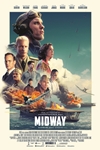 MIDWAY centers on the Battle of Midway, a clash between the American fleet and the Imperial Japanese Navy which marked a pivotal turning point in the Pacific Theater during WWII.
The film, based on the real-life events of this heroic feat, tells the story of the leaders and soldiers who used their instincts, fortitude and bravery to overcome the odds.
Official Site
Trailer
---
Playing with Fire
(PG)
John Cena, Keegan-Michael Key
- 1 hr. 36 mins..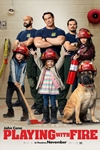 When straight-laced fire superintendent Jake Carson (John Cena) and his elite team of expert firefighters (Keegan-Michael Key, John Leguizamo and Tyler Mane) come to the rescue of three siblings (Brianna Hildebrand, Christian Convery and Finley Rose Slater) in the path of an encroaching wildfire, they quickly realize that no amount of training could prepare them for their most challenging job yet - babysitters. Unable to locate the children's parents, the firefighters have their lives, jobs and even their fire depot turned upside down and quickly learn that kids - much like fires -are wild and unpredictable.
Official Site
Trailer
---
Charlie's Angels
(PG-13)
Kristen Stewart, Naomi Scott
- 1 hr. 59 mins..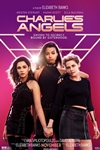 Director Elizabeth Banks takes the helm as the next generation of fearless Charlie's Angels take flight. In Banks' bold vision, Kristen Stewart, Naomi Scott, and Ella Balinska are working for the mysterious Charles Townsend, whose security and investigative agency has expanded internationally. With the world's smartest, bravest, and most highly trained women all over the globe, there are now teams of Angels guided by multiple Bosleys taking on the toughest jobs everywhere. The screenplay is by Elizabeth Banks from a story by Evan Spiliotopoulos and David Auburn.
Official Site
Trailer
---
Ford v. Ferrari
(PG-13)
Matt Damon, Christian Bale
- 2 hr. 32 mins..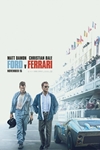 Academy Award-winners Matt Damon and Christian Bale star in this movie based on the remarkable true story of the visionary American car designer Carroll Shelby (Damon) and the fearless British-born driver Ken Miles (Bale), who together battled corporate interference, the laws of physics, and their own personal demons to build a revolutionary race car for Ford Motor Company and take on the dominating race cars of Enzo Ferrari at the 24 Hours of Le Mans in France in 1966.
Official Site
Trailer
---
21 Bridges
()
Chadwick Boseman, Sienna Miller
- .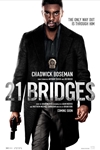 21 BRIDGES follows an embattled NYPD detective (Chadwick Boseman), who is thrust into a citywide manhunt for a pair of cop killers after uncovering a massive and unexpected conspiracy. As the night unfolds, lines become blurred on who he is pursuing, and who is in pursuit of him. When the search intensifies, extreme measures are taken to prevent the killers from escaping Manhattan as the authorities close all 21 BRIDGES to prevent any entry or exit from the iconic island.
Official Site
Trailer
---
A Beautiful Day In The Neighborhood
()
Tom Hanks, Matthew Rhys
- 1 hr. 47 mins..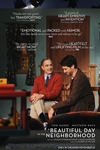 Tom Hanks portrays Mister Rogers in A Beautiful Day in the Neighborhood, a timely story of kindness triumphing over cynicism, based on the true story of a real-life friendship between Fred Rogers and journalist Tom Junod. After a jaded magazine writer (Emmy winner Matthew Rhys) is assigned a profile of Fred Rogers, he overcomes his skepticism, learning about kindness, love and forgiveness from America's most beloved neighbor.
Official Site
Trailer
---
Frozen 2
(PG)
Kristen Bell, Idina Menzel
- .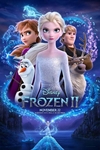 Why was Elsa born with magical powers? The answer is calling her and threatening her kingdom. Together with Anna, Kristoff, Olaf and Sven, she'll set out on a dangerous but remarkable journey. In Frozen, Elsa feared her powers were too much for the world. In Frozen 2, she must hope they are enough.
Official Site
Trailer
---
Jumanji: The Next Level
()
Dwayne Johnson, Kevin Hart
- .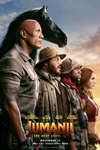 In Jumanji: The Next Level, the gang is back but the game has changed. As they return to Jumanji to rescue one of their own, they discover that nothing is as they expect. The players will have to brave parts unknown and unexplored, from the arid deserts to the snowy mountains, in order to escape the world's most dangerous game.
Official Site
Trailer
---
Star Wars: The Rise Of Skywalker
()
Mark Hamill, Andy Serkis
- .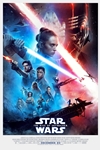 No one's ever really gone... Rey's journey continues and the Skywalker saga concludes in Star Wars
Official Site
Trailer
---
Spies in Disguise
()
Will Smith, Tom Holland
- .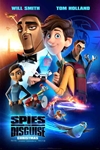 Super spy Lance Sterling (Will Smith) and scientist Walter Beckett (Tom Holland) are almost exact opposites. Lance is smooth, suave and debonair. Walter is - not. But when events take an unexpected turn, this unlikely duo are forced to team up for the ultimate mission that will require an almost impossible disguise - transforming Lance into the brave, fierce, majestic... pigeon. Walter and Lance suddenly have to work as a team, or the whole world is in peril.
Official Site
Trailer
---