The Star
(PG)
Steven Yeun, Kelly Clarkson
- 1 hr. 25 mins..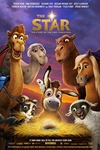 In Sony Pictures Animation's The Star, a small but brave donkey named Bo yearns for a life beyond his daily grind at the village mill. One day he finds the courage to break free, and finally goes on the adventure of his dreams. On his journey, he teams up with Ruth, a loveable sheep who has lost her flock and Dave, a dove with lofty aspirations. Along with three wisecracking camels and some eccentric stable animals, Bo and his new friends follow the Star and become accidental heroes in the greatest story ever told - the first Christmas.
Official Site
Trailer
---
Ferdinand
(PG)
John Cena, Kate McKinnon
- 1 hr. 47 mins..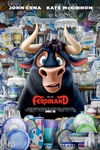 The story of a giant bull with a big heart. After being mistaken for a dangerous beast, he is captured and torn from his home. Determined to return to his family, he rallies a misfit team on the ultimate adventure. Set in Spain, Ferdinand proves you can't judge a bull by its cover.
Official Site
Trailer
---
Star Wars: The Last Jedi
(PG-13)
Daisy Ridley, John Boyega
- 2 hr. 33 mins..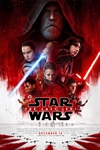 In Lucasfilm's Star Wars: The Last Jedi, the Skywalker saga continues as the heroes of The Force Awakens join the galactic legends in an epic adventure that unlocks age-old mysteries of the Force and shocking revelations of the past.
Official Site
Trailer
---
Jumanji: Welcome to the Jungle
(PG-13)
Dwayne Johnson, Jack Black
- .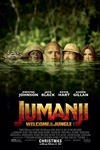 In the brand new adventure Jumanji: Welcome to the Jungle, the tables are turned as four teenagers in detention are sucked into the world of Jumanji. When they discover an old video game console with a game they've never heard of, they are immediately thrust into the game's jungle setting, into the bodies of their avatars, played by Dwayne Johnson, Jack Black, Kevin Hart, and Karen Gillan. What they discover is that you don't just play Jumanji - Jumanji plays you. They'll have to go on the most dangerous adventure of their lives, or they'll be stuck in the game forever...
Official Site
Trailer
---
Downsizing
()
Kristen Wiig, Matt Damon
- 2 hr. 15 mins..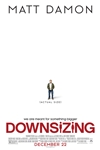 Downsizing imagines what might happen if, as a solution to over-population, Norwegian scientists discover how to shrink humans to five inches tall and propose a 200-year global transition from big to small. People soon realize how much further money goes in a miniaturized world, and with the promise of a better life, everyman Paul Safranek (Matt Damon) and wife Audrey (Kristen Wiig) decide to abandon their stressed lives in Omaha in order to get small and move to a new downsized community — a choice that triggers life-changing adventures.
Official Site
Trailer
---
Father Figures
(R)
Owen Wilson, Ed Helms
- .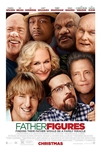 Peter and Kyle Reynolds are two brothers whose eccentric mother raised them to believe their father had died when they were young. When they discover this to be a lie, they set out to find their real father, learning more about their mother than they probably ever wanted to know.
Official Site
Trailer
---
Pitch Perfect 3
(PG-13)
Anna Kendrick, Rebel Wilson
- .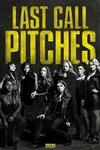 Now graduated from college and out in the real world where it takes more than a cappella to get by, the Bellas return in Pitch Perfect 3. After the highs of winning the World Championships, the Bellas find themselves split apart and discovering there aren't job prospects for making music with your mouth. But when they get the chance to reunite for an overseas USO tour, this group of awesome nerds will come together to make some music, and some questionable decisions, one last time.
Official Site
Trailer
---
The Greatest Showman
()
Hugh Jackman, Zac Efron
- .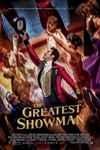 "The Greatest Showman" is a bold and original musical that celebrates the birth of show business and the sense of wonder we feel when dreams come to life. Inspired by the ambition and imagination of P.T. Barnum, The Greatest Showman tells the story of a visionary who rose from nothing to create a mesmerizing spectacle that became a worldwide sensation.
Official Site
Trailer
---
Insidious: The Last Key
(PG-13)
Lin Shaye, Angus Sampson
- .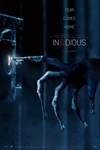 Dr. Elise Rainier, the brilliant parapsychologist, faces her most fearsome and personal haunting yet: in her own family home.
Official Site
Trailer
---
The Commuter
(PG-13)
Liam Neeson, Vera Farmiga
- .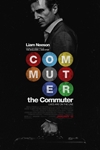 In this action-packed thriller, Liam Neeson plays an insurance salesman, Michael, on his daily commute home, which quickly becomes anything but routine. After being contacted by a mysterious stranger, Michael is forced to uncover the identity of a hidden passenger on his train before the last stop. As he works against the clock to solve the puzzle, he realizes a deadly plan is unfolding and is unwittingly caught up in a criminal conspiracy. One that carries life and death stakes, for himself and his fellow passengers.
Official Site
Trailer
---
Proud Mary
()
Taraji P. Henson
- .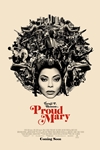 Official Site
Trailer
---