Once Upon a Time...in Hollywood
(R)
Leonardo DiCaprio, Brad Pitt
- 2 hr. 41 mins..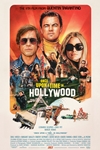 Quentin Tarantino's Once Upon a Time...in Hollywood visits 1969 Los Angeles, where everything is changing, as TV star Rick Dalton (Leonardo DiCaprio) and his longtime stunt double Cliff Booth (Brad Pitt) make their way around an industry they hardly recognize anymore. The ninth film from the writerdirector features a large ensemble cast and multiple storylines in a tribute to the final moments of Hollywood's golden age.
Official Site
Trailer
---
Dora and the Lost City of Gold
(PG)
Isabela Moner, Eugenio Derbez
- .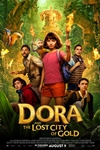 Having spent most of her life exploring the jungle with her parents, nothing could prepare Dora (Isabela Moner) for her most dangerous adventure ever - High School. Always the explorer, Dora quickly finds herself leading Boots (her best friend, a monkey), Diego (Jeffrey Wahlberg), a mysterious jungle inhabitant (Eugenio Derbez), and a rag tag group of teens on a live-action adventure to save her parents (Eva Longoria, Michael Peña) and solve the impossible mystery behind a lost city of gold.
Official Site
Trailer
---
The Kitchen
(R)
Melissa McCarthy, Tiffany Haddish
- .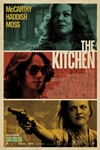 "The Kitchen" stars Melissa McCarthy, Tiffany Haddish and Elisabeth Moss as three 1978 Hell's Kitchen housewives whose mobster husbands are sent to prison by the FBI. Left with little but a sharp ax to grind, the ladies take the Irish mafia's matters into their own hands proving unexpectedly adept at everything from running the rackets to taking out the competition literally.
Official Site
Trailer
---
Scary Stories to Tell In The Dark
(PG-13)
Zoe Colletti, Michael Garza
- .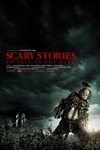 It's 1968 in America. Change is blowing in the wind...but seemingly far removed from the unrest in the cities is the small town of Mill Valley where for generations, the shadow of the Bellows family has loomed large. It is in their mansion on the edge of town that Sarah, a young girl with horrible secrets, turned her tortured life into a series of scary stories, written in a book that has transcended time - stories that have a way of becoming all too real for a group of teenagers who discover Sarah's terrifying home.
Official Site
Trailer
---
The Angry Birds Movie 2
(PG)
Jason Sudeikis, Josh Gad
- 1 hr. 31 mins..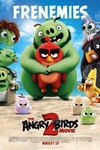 The flightless angry birds and the scheming green piggies take their beef to the next level in The Angry Birds Movie 2! When a new threat emerges that puts both Bird and Pig Island in danger, Red (Jason Sudeikis), Chuck (Josh Gad), Bomb (Danny McBride), and Mighty Eagle (Peter Dinklage) recruit Chuck's sister Silver (Rachel Bloom) and team up with pigs Leonard (Bill Hader), his assistant Courtney (Awkwafina), and techpig Garry (Sterling K. Brown) to forge an unsteady truce and form an unlikely superteam to save their homes.
Official Site
Trailer
---
Blinded by the Light
(PG-13)
Viveik Kalra, Kulvinder Ghir
- 1 hr. 54 mins..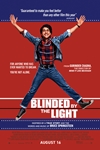 "Blinded by the Light" is a joyful story of courage, love, hope, family and the unique ability of music to lift the human spirit. The film tells the story of Javed (Viveik Kalra) a British teen of Pakistani descent, growing up in the town of Luton, England, in 1987. Amidst the racial and economic turmoil of the times, he writes poetry as a means to escape the intolerance of his hometown and the inflexibility of his traditional father. But when a classmate introduces him to the music of The Boss, Javed sees parallels to his working-class life in Springsteen's powerful lyrics. As Javed discovers a cathartic outlet for his own pent-up dreams, he also begins to find the courage to express himself in his own unique voice.
Official Site
Trailer
---
It Chapter Two
()
Jessica Chastain, Bill Skarsgård
- .
Evil resurfaces in Derry when the Losers Club reunite, and they return to where it all began in IT CHAPTER TWO.
Official Site
Trailer
---
The Goldfinch
(R)
Sarah Paulson, Ansel Elgort
- .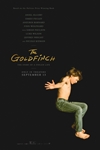 Theodore Decker was 13 years old when his mother was killed in a bombing at the Metropolitan Museum of Art. The tragedy changes the course of his life, sending him on a stirring odyssey of grief and guilt, reinvention and redemption, and even love. Through it all, he holds on to one tangible piece of hope from that terrible day...a painting of a tiny bird chained to its perch. The Goldfinch.
Official Site
Trailer
---
Ad Astra
()
Brad Pitt, Tommy Lee Jones
- .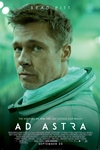 Astronaut Roy McBride (Brad Pitt) travels to the outer edges of the solar system to find his missing father and unravel a mystery that threatens the survival of our planet. His journey will uncover secrets that challenge the nature of human existence and our place in the cosmos.
Official Site
Trailer
---
Rambo: Last Blood
()
Sylvester Stallone, Paz Vega
- .
When the daughter of one of his friends is kidnapped, Rambo- who has been working on a ranch- crosses the U.S.-Mexico border and quickly finds himself up against the full might of one of Mexico's most violent cartels.
Official Site
Trailer
---
21 Bridges
()
Chadwick Boseman, Sienna Miller
- .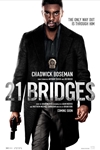 21 BRIDGES follows an embattled NYPD detective (Chadwick Boseman), who is thrust into a citywide manhunt for a pair of cop killers after uncovering a massive and unexpected conspiracy. As the night unfolds, lines become blurred on who he is pursuing, and who is in pursuit of him. When the search intensifies, extreme measures are taken to prevent the killers from escaping Manhattan as the authorities close all 21 BRIDGES to prevent any entry or exit from the iconic island.
Official Site
Trailer
---
Joker
()
Joaquin Phoenix, Robert De Niro
- 2 hr. 0 mins..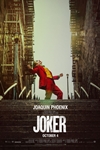 "Joker" centers around the iconic arch-nemesis and is an original, standalone story not seen before on the big screen. The exploration of Arthur Fleck (Joaquin Phoenix), a man disregarded by society, is not only a gritty character study, but also a broader cautionary tale.
Official Site
Trailer
---