Jigsaw
(R)
Laura Vandervoort, Tobin Bell
- 1 hr. 31 mins..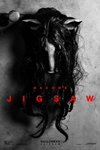 One of the highest grossing horror franchises of all time is back, taking the Jigsaw killer's signature brand of twisted scenarios to the next level.
Official Site
Trailer
---
Thor: Ragnarok
(PG-13)
Chris Hemsworth, Tom Hiddleston
- 2 hr. 10 mins..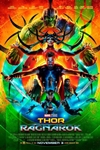 In Marvel Studios' Thor: Ragnarok, Thor is imprisoned on the other side of the universe without his mighty hammer and finds himself in a race against time to get back to Asgard to stop Ragnarok, the destruction of his homeworld and the end of Asgardian civilization at the hands of an all-powerful new threat, the ruthless Hela. But first he must survive a deadly gladiatorial contest that pits him against his former ally and fellow Avenger, the Incredible Hulk!
Official Site
Trailer
---
Daddy's Home 2
()
Will Ferrell, Mark Wahlberg
- .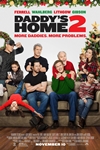 Dusty (Mark Wahlberg) and Brad (Will Ferrell) have joined forces to provide their kids with the perfect Christmas. Their newfound partnership is put to the test when Dusty's old-school, macho Dad (Mel Gibson) and Brad's ultra-affectionate and emotional Dad (John Lithgow) arrive just in time to throw the holiday into complete chaos.
Official Site
Trailer
---
Murder on the Orient Express
(PG-13)
Kenneth Branagh, Willem Dafoe
- .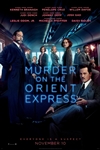 What starts out as a lavish train ride through Europe quickly unfolds into one of the most stylish, suspenseful and thrilling mysteries ever told. From the novel by best-selling author Agatha Christie, "Murder on the Orient Express" tells the tale of thirteen strangers stranded on a train, where everyone's a suspect. One man must race against time to solve the puzzle before the murderer strikes again.
Official Site
Trailer
---
Justice League
(PG-13)
Ben Affleck, Amy Adams
- .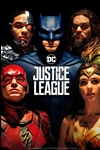 Fueled by his restored faith in humanity and inspired by Superman's selfless act, Bruce Wayne enlists the help of his newfound ally, Diana Prince, to face an even greater enemy. Together, Batman and Wonder Woman work quickly to find and recruit a team of metahumans to stand against this newly awakened threat. But despite the formation of this unprecedented league of heroes Batman, Wonder Woman, Aquaman, Cyborg and The Flash - it may already be too late to save the planet from an assault of catastrophic proportions.
Official Site
Trailer
---
Coco
(PG)
Gael García Bernal, Anthony Gonzalez
- .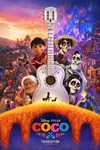 Despite his family's baffling generations-old ban on music, Miguel (voice of newcomer Anthony Gonzalez) dreams of becoming an accomplished musician like his idol, Ernesto de la Cruz (voice of Benjamin Bratt). Desperate to prove his talent, Miguel finds himself in the stunning and colorful Land of the Dead following a mysterious chain of events. Along the way, he meets charming trickster Hector (voice of Gael García Bernal), and together, they set off on an extraordinary journey to unlock the real story behind Miguel's family history.
Official Site
Trailer
---
Olaf's Frozen Adventure
()
- 21 mins..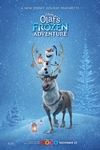 Official Site
Trailer
---
Ferdinand
(PG)
John Cena, Kate McKinnon
- .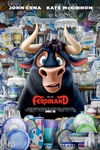 The story of a giant bull with a big heart. After being mistaken for a dangerous beast, he is captured and torn from his home. Determined to return to his family, he rallies a misfit team on the ultimate adventure. Set in Spain, Ferdinand proves you can't judge a bull by its cover.
Official Site
Trailer
---
Star Wars: The Last Jedi
()
Daisy Ridley, John Boyega
- .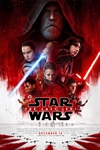 In Lucasfilm's Star Wars: The Last Jedi, the Skywalker saga continues as the heroes of The Force Awakens join the galactic legends in an epic adventure that unlocks age-old mysteries of the Force and shocking revelations of the past.
Official Site
Trailer
---
Jumanji: Welcome to the Jungle
(PG-13)
Dwayne Johnson, Jack Black
- .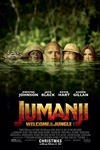 In the brand new adventure Jumanji: Welcome to the Jungle, the tables are turned as four teenagers in detention are sucked into the world of Jumanji. When they discover an old video game console with a game they've never heard of, they are immediately thrust into the game's jungle setting, into the bodies of their avatars, played by Dwayne Johnson, Jack Black, Kevin Hart, and Karen Gillan. What they discover is that you don't just play Jumanji - Jumanji plays you. They'll have to go on the most dangerous adventure of their lives, or they'll be stuck in the game forever...
Official Site
Trailer
---