The Equalizer 2
(R)
Denzel Washington, Pedro Pascal
- 2 hr. 0 mins..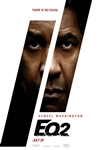 Denzel Washington returns to one of his signature roles in the first sequel of his career. Robert McCall serves an unflinching justice for the exploited and oppressed - but how far will he go when that is someone he loves?
Official Site
Trailer
---
Mamma Mia! Here We Go Again
(PG-13)
Meryl Streep, Julie Walters
- 1 hr. 54 mins..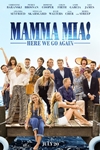 Ten years after Mamma Mia! The Movie, you are invited to return to the magical Greek island of Kalokairi in an all-new original musical based on the songs of ABBA. With the film's original cast returning and new additions including Lily James (Cinderella, Baby Driver). As the film goes back and forth in time to show how relationships forged in the past resonate in the present, James will play the role of Young Donna.
Official Site
Trailer
---
Mission: Impossible - Fallout
()
Tom Cruise, Henry Cavill
- 2 hr. 27 mins..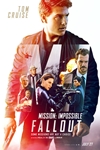 The best intentions often come back to haunt you. MISSION: IMPOSSIBLE - FALLOUT finds Ethan Hunt (Tom Cruise) and his IMF team (Alec Baldwin, Simon Pegg, Ving Rhames) along with some familiar allies (Rebecca Ferguson, Michelle Monaghan) in a race against time after a mission gone wrong. Henry Cavill, Angela Bassett, and Vanessa Kirby also join the dynamic cast with filmmaker Christopher McQuarrie returning to the helm.
Official Site
Trailer
---
Teen Titans GO! to the Movies
(PG)
Greg Cipes, Scott Menville
- .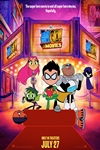 When the Teen Titans go to the big screen, they go big! "Teen Titans GO! to the Movies" finds our egocentric, wildly satirical Super Heroes in their first feature film extravaganza - a fresh, gleefully clever, kid-appropriately crass and tongue-in-cheek play on the superhero genre, complete with musical numbers. It seems to the Teens that all the major superheroes out there are starring in their own movies everyone but the Teen Titans, that is! But de facto leader Robin is determined to remedy the situation, and be seen as a star instead of a sidekick. If only they could get the hottest Hollywood film director to notice them. With a few madcap ideas and a song in their heart, the Teen Titans head to Tinsel Town, certain to pull off their dream. But when the group is radically misdirected by a seriously super villain and his maniacal plan to take over the Earth, things really go awry. The team finds their friendship and their fighting spirit failing, putting the very fate of the Teen Titans themselves on the line!
Official Site
Trailer
---
Disney's Christopher Robin
(PG)
Ewan McGregor, Hayley Atwell
- 2 hr. 0 mins..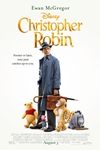 In the heat-warming live action adventure "Disney's Christopher Robin," the young boy who loved embarking on adventures in the Hundred Acre Wood with a band of spirited and loveable stuffed animals, has grown up and lost his way. Now it is up to his childhood friends to venture into our world and help Christopher Robin remember the loving and playful boy who is still inside.
Official Site
Trailer
---
Dog Days
(PG)
Vanessa Hudgens, Nina Dobrev
- .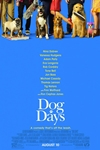 From acclaimed production company LD Entertainment (The Zookeeper's Wife, Jackie, and Megan Leavey) and Director Ken Marino comes Dog Days. Dog Days is a hilarious and heartfelt ensemble comedy that follows the lives of multiple dog owners and their beloved fluffy pals around sunny Los Angeles. When these human and canine's paths start to intertwine, their lives begin changing in ways they never expected.
Official Site
Trailer
---
The Meg
(PG-13)
Jason Statham, Li Bingbing
- 1 hr. 53 mins..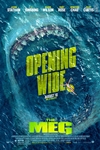 A deep-sea submersible part of an international undersea observation program has been attacked by a massive creature, previously thought to be extinct, and now lies disabled at the bottom of the deepest trench in the Pacific with its crew trapped inside. With time running out, expert deep sea rescue diver Jonas Taylor is recruited by a visionary Chinese oceanographer, against the wishes of his daughter Suyin, to save the crew and the ocean itself from this unstoppable threat: a pre-historic 75-foot-long shark known as the Megalodon. What no one could have imagined is that, years before, Taylor had encountered this same terrifying creature. Now, teamed with Suyin, he must confront his fears and risk his own life to save everyone trapped below bringing him face to face once more with the greatest and largest predator of all time.
Official Site
Trailer
---
Crazy Rich Asians
(PG-13)
Constance Wu, Michelle Yeoh
- .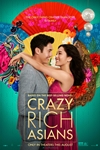 "Crazy Rich Asians" follows native New Yorker Rachel Chu (Wu) as she accompanies her longtime boyfriend, Nick Young (Golding), to his best friend's wedding in Singapore. Excited about visiting Asia for the first time but nervous about meeting Nick's family, Rachel is unprepared to learn that Nick has neglected to mention a few key details about his life. It turns out that he is not only the scion of one of the country's wealthiest families but also one of its most sought-after bachelors. Being on Nick's arm puts a target on Rachel's back, with jealous socialites and, worse, Nick's own disapproving mother (Yeoh) taking aim. And it soon becomes clear that while money can't buy love, it can definitely complicate things.
Official Site
Trailer
---
Mile 22
()
Mark Wahlberg, Lauren Cohan
- .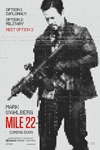 In a visceral modern thriller from the director of Lone Survivor, Mark Wahlberg stars as James Silva, an operative of the CIA's most highly-prized and least-understood unit. Aided by a top-secret tactical command team, Silva must retrieve and transport an asset who holds life-threatening information to Mile 22 for extraction before the enemy closes in.
Official Site
Trailer
---
The Happytime Murders
(R)
Melissa McCarthy, Todd Berger
- .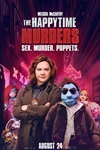 No Sesame. All Street. THE HAPPYTIME MURDERS is a filthy comedy set in the underbelly of Los Angeles where puppets and humans coexist. Two clashing detectives with a shared secret, one human (Melissa McCarthy) and one puppet, are forced to work together again to solve the brutal murders of the former cast of a beloved classic puppet television show.
Official Site
Trailer
---
Slender Man
()
Julia Goldani Telles, Joey King
- 1 hr. 40 mins..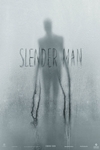 In a small town in Massachusetts, four high school girls perform a ritual in an attempt to debunk the lore of SLENDER MAN. When one of the girls goes mysteriously missing, they begin to suspect that she is, in fact, his latest victim.
Official Site
Trailer
---
Kin
(PG-13)
Myles Truitt, Jack Reynor
- 1 hr. 26 mins..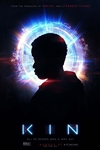 KIN, a pulse-pounding crime thriller with a sci-fi twist, is the story of an unlikely hero destined for greatness. Chased by a vengeful criminal (James Franco), the feds and a gang of otherworldly soldiers, a recently released ex-con (Jack Reynor) and his teenage brother (Myles Truitt) go on the run with a weapon of mysterious origin as their only protection.
Official Site
Trailer
---
The Nun
()
Taissa Farmiga, Bonnie Aarons
- .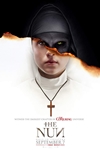 When a young nun at a cloistered abbey in Romania takes her own life, a priest with a haunted past and a novitiate on the threshold of her final vows are sent by the Vatican to investigate. Together they uncover the order's unholy secret. Risking not only their lives but their faith and their very souls, they confront a malevolent force in the form of the same demonic nun that first terrorized audiences in "The Conjuring 2," as the abbey becomes a horrific battleground between the living and the damned.
Official Site
Trailer
---
Peppermint
(R)
Jennifer Garner, Richard Cabral
- .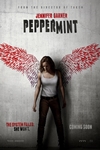 Peppermint is an action thriller which tells the story of young mother Riley North (Garner) who awakens from a coma after her husband and daughter are killed in a brutal attack on the family. When the system frustratingly shields the murderers from justice, Riley sets out to transform herself from citizen to urban guerilla. Channeling her frustration into personal motivation, she spends years in hiding honing her mind, body and spirit to become an unstoppable force eluding the underworld, the LAPD and the FBI- as she methodically delivers her personal brand of justice.
Official Site
Trailer
---