The Kid Who Would Be King
(PG)
Louis Ashbourne Serkis, Dean Chaumoo
- 2 hr. 0 mins..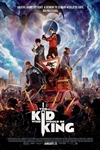 Old school magic meets the modern world in the epic adventure THE KID WHO WOULD BE KING. Alex (Ashbourne Serkis) thinks he's just another nobody, until he stumbles upon the mythical Sword in the Stone, Excalibur. Now, he must unite his friends and enemies into a band of knights and, together with the legendary wizard Merlin (Stewart), take on the wicked enchantress Morgana (Ferguson). With the future at stake, Alex must become the great leader he never dreamed he could be.
Official Site
Trailer
---
Miss Bala
(PG-13)
Gina Rodriguez, Ismael Cruz Cordova
- 1 hr. 44 mins..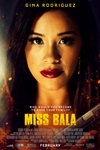 Gloria (Gina Rodriguez) finds a power she never knew she had when she is drawn into a dangerous world of cross-border crime. Surviving will require all of her cunning, inventiveness, and strength.
Official Site
Trailer
---
Cold Pursuit
(R)
Liam Neeson, Laura Dern
- 1 hr. 58 mins..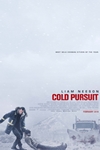 COLD PURSUIT, an action thriller infused with irreverent humor, stars Liam Neeson as Nels Coxman, a family man whose quiet life with his wife (Laura Dern) is upended following the mysterious death of their son. Nels' search for justice turns into a vengeful hunt for Viking (Tom Bateman), a drug lord he believes is connected to the death. As one by one each of Viking's associates "disappear," Nels goes from upstanding citizen to ice-cold vigilante, letting nothing - and no one - get in his way.
Official Site
Trailer
---
The LEGO Movie 2: The Second Part
(PG)
Chris Pratt, Elizabeth Banks
- 1 hr. 46 mins..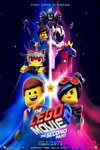 It's been five years since everything was awesome and the citizens are facing a huge new threat: LEGO DUPLO« invaders from outer space, wrecking everything faster than they can rebuild.The battle to defeat them and restore harmony to the LEGO universe will take Emmet, Lucy, Batman and their friends to faraway, unexplored worlds, including a strange galaxy where everything is a musical. It will test their courage, creativity and Master Building skills, and reveal just how special they really are.
Official Site
Trailer
---
Isn't It Romantic
(PG-13)
Rebel Wilson, Liam Hemsworth
- .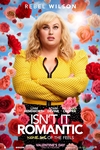 New York City architect Natalie works hard to get noticed at her job but is more likely to be asked to deliver coffee and bagels than to design the city's next skyscraper. And if things weren't bad enough, Natalie, a lifelong cynic when it comes to love, has an encounter with a mugger that renders her unconscious, waking to discover that her life has suddenly become her worst nightmare - a romantic comedy - and she is the leading lady.
Official Site
Trailer
---
How to Train Your Dragon: The Hidden World
(PG)
Jay Baruchel, America Ferrera
- 1 hr. 44 mins..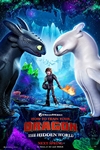 As Hiccup fulfills his dream of creating a peaceful dragon utopia, Toothless' discovery of an untamed, elusive mate draws the Night Fury away. When danger mounts at home and Hiccup's reign as village chief is tested, both dragon and rider must make impossible decisions to save their kind.
Official Site
Trailer
---
Captain Marvel
(NR)
Brie Larson, Samuel L. Jackson
- 2 hr. 8 mins..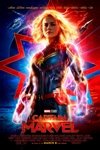 The story follows Carol Danvers as she becomes one of the universe's most powerful heroes when Earth is caught in the middle of a galactic war between two alien races. Set in the 1990s, Captain Marvel is an all-new adventure from a previously unseen period in the history of the Marvel Cinematic Universe.
Official Site
Trailer
---
Wonder Park
(PG)
Jennifer Garner, Matthew Broderick
- .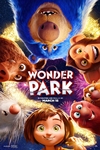 WONDER PARK tells the story of a magnificent amusement park where the imagination of a wildly creative girl named June comes alive.
Official Site
Trailer
---
Dumbo
()
Colin Farrell, Michael Keaton
- 2 hr. 10 mins..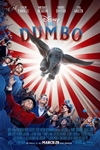 Circus owner Max Medici (Danny DeVito) enlists former star Holt Farrier (Colin Farrell) and his children Milly (Nico Parker) and Joe (Finley Hobbins) to care for a newborn elephant whose oversized ears make him a laughingstock in an already struggling circus. But when they discover that Dumbo can fly, the circus makes an incredible comeback, attracting persuasive entrepreneur V.A. Vandevere (Michael Keaton), who recruits the peculiar pachyderm for his newest, larger-than-life entertainment venture, Dreamland. Dumbo soars to new heights alongside a charming and spectacular aerial artist, Colette Marchant (Eva Green), until Holt learns that beneath its shiny veneer, Dreamland is full of dark secrets.
Official Site
Trailer
---
Shazam!
()
Zachary Levi, Asher Angel
- .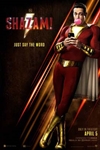 We all have a superhero inside us, it just takes a bit of magic to bring it out. In Billy Batson's (Angel) case, by shouting out one word SHAZAM! this streetwise 14-year-old foster kid can turn into the adult Super Hero Shazam (Levi), courtesy of an ancient wizard. Still a kid at heart inside a ripped, godlike body Shazam revels in this adult version of himself by doing what any teen would do with superpowers: have fun with them! Can he fly? Does he have X-ray vision? Can he shoot lightning out of his hands? Can he skip his social studies test? Shazam sets out to test the limits of his abilities with the joyful recklessness of a child. But he'll need to master these powers quickly in order to fight the deadly forces of evil controlled by Dr. Thaddeus Sivana.
Official Site
Trailer
---